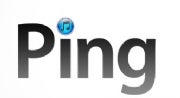 Apple's big overhaul of iTunes, announced Wednesday, turns the media management software into a fledgling social network thanks to a newly introduced feature called Ping. I would have expected more from Apple with this first attempt at building a community around iTunes. It's not all bad, but if Ping doesn't improve soon this music-oriented social network will bomb faster than an American Idol wannabe.
Of course iTunes also received a facelift with an improved interface and new logo. But with Ping baked into the new iTunes 10, the software is so much more than media management, offering now a music discovery service powered by recommendations from your friends and favorite artists. You can use Ping to share albums or songs you like, display your iTunes purchases and concerts you plan on attending.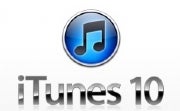 To get started with Ping you set up a user profile and then find other people to follow including friends and artists. The activity for everyone you follow shows up in an activity feed where you can comment, like or re-post items to your followers.
I've only been trying out Ping for a few hours, but here are some early impressions of Apple's new social networking service.
Friend Discover: Not so good
Ping lacks an easy way to find out who among your friends is already using the service. You can't integrate with Facebook Connect, Twitter or an address book to find people you know. Perhaps Apple is concerned about the privacy headaches that type of contact integration would entail. Importing contacts could raise questions about how long Apple is storing your information, where it is storing it, how secure its storage practices are and so on.
But Ping really needs some sort of discovery mechanism that allows people to easily find their friends. The only option you have right now is to send out e-mail invitations to specific people.
Ping in iTunes App: Not so Good
Ping is integrated right in iTunes with no Web-based alternative. That prompted Twitter user Jason Mauer to comment that Ping feels like "a social network in prison." That may be a little harsh, but there's no question that Ping is a walled garden where little external information can get in or out.
You can, however, share album information out to Facebook and Twitter, just like you can through the iTunes Store. But with Ping being so locked into iTunes instead of a browser, I have to wonder how many people will become frequent Ping users.
Privacy: Good
Apple's privacy settings are very straightforward with three simple options. You can set up your account so that everyone can follow you and see all your iTunes activity including album likes, comments and iTunes purchases. If that's too public, you can authorize anyone who wants to follow you, but your name, photo and the city you live in will be made public. If you want to go completely private, you can lock down your Ping profile so that no one can see you or find you on iTunes, but you still have the ability to follow others.
Sharing: Pretty Good
On Ping, you can make comments on someone else's iTunes' activities, such as what albums or songs they purchased. Correspondingly, Ping displays your iTunes purchases. If you discover music through someone you follow, you can also re-post that music to your activity feed so that the rest of your followers can see it.
Right now, Ping is solely for music so you can't add likes for videos, podcasts, audio books, or mobile apps. However, considering that iTunes is all about helping you discover content and make purchases on the iTunes Store, I would expect to see Ping's focus expand over time. It would also be nice if you could share albums and songs stored in your personal music library.
One other thing to note is that Ping is a tiered service in the sense that there are two levels of users: artists and consumers. If you're just a regular consumer, you can't submit content such as photos and videos from recent concerts you attended.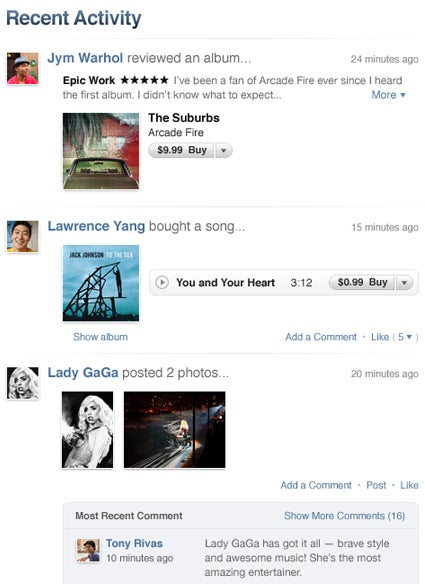 Photo Approval: Strange
When you sign up for Ping, you are given the option to upload a profile photo, but it won't show up right away. For some reason, Apple says it has to approve your profile photo. I assume Apple does this in case you try to post something the company considers obscene or infringes copyright claims. Perhaps, and this is only a guess, since Ping is inside iTunes, Apple has to take greater responsibility for user activity than they'd have to with a Website. Whatever the reason, I have to wonder if approving every user photo isn't overkill on Apple's part.
Overall, Ping is an interesting service, although it's nothing to get excited about. If I had to guess user adoption for Ping won't be that high. It's a nice service, but it just doesn't have the sharing flexibility that are a part of other social networks such as Twitter and Facebook.
Connect with Ian on Twitter (@ianpaul).