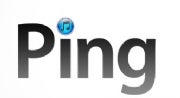 Ping is Apple's music-centric social network that is integrated into iTunes 10. From a privacy standpoint, it's pretty straightforward–as opposed to Facebook's multitude of privacy settings–but then again, Ping is also very limited as to what services it offers. In either case, here's a quick run-down of the privacy features present in Ping.
Ping is off by default, but when you click Ping in the source list on the left-hand side of the main iTunes window, you'll be presented with a message describing what Ping is, and a button that lets you opt in to Ping.
Once you switch Ping on, you'll get a step-by-step wizard that takes you though setting up your account profile and adjusting your privacy settings. Ping requires you to provide your name and gender; the rest of the fields–for your location, photo, and bio–can be left blank. Note that if you change the name displayed for your Ping profile, it changes the billing name for your entire iTunes account. Personally I don't think this is a very good idea, especially for those who may use their full names for billing purposes, but go by a nickname otherwise.
You can specify whether or not you want Ping to automatically display anything you've rated, reviewed, or bought on the iTunes Store, whether you'd like to pick and choose what music you like, or whether you'd like to hide your musical tastes from all your friends, thus avoiding any and all ridicule you'd otherwise get for purchasing that Taylor Swift album.

Ping lets you approve people who want to follow you, or turn off following altogether. If someone turns on follower-approval, they'll be able to see your e-mail address in addition to your name and profile photo.
In no-follow mode, Ping lets you follow others, but won't let anyone follow you back. And in this mode, your name and photo is used only in certain instances, such as if you write a review or post a comment.
Interestingly enough, it appears that Apple is approving profile photos for Ping, judging from the language used on its profile settings pane: "Once your photo is approved, it will appear next to any previous reviews you have written with this account." Presumably Apple is approving photos to filter out anything potentially offensive (good luck with that).
Ping can't be used outside the iTunes application. There are no apps you can add to your profile, and there aren't any programming tools for it, so software developers can't make Ping clients (i.e. apps similar to all the Twitter clients out there). This may make Ping safer than most traditional social networks, but that doesn't mean it can't be a target of spam, phishing scams, or social engineering attacks. In fact, spammers are already hopping on the Ping bandwagon.
Have you used Ping yet? Is there anything you like or don't like about it? Do you have any other concerns about its privacy? Leave a comment below!