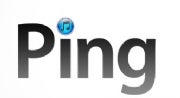 Wondering why you can't use Facebook to find your friends on Ping–Apple's new iTunes-based social network that supposedly connects to the social networking site? Turns out Apple and Facebook were unable to reach a business agreement that would have integrated Facebook with Ping, according to reports. But the failure to reach an agreement apparently didn't stop Apple from trying to offer the functionality anyway–until Facebook pulled the plug. Here's what's going on
Facebook Fears a Slam
Whenever a third-party service wants to access Facebook user information it must go through Facebook's application programming interfaces (APIs) to get it. The APIs are usually free to use except for services that make more than 100 million information requests a day. In those cases, the third party (Apple in this case) must negotiate terms of use with Facebook, according to Facebook's Developer Principles and Policies.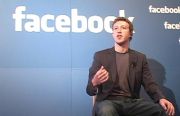 The prospect of partnering with Apple reportedly was of concern to Facebook, which fretted about potentially sudden and massive Web traffic loads. The fear was that Ping users would flood Facebook servers causing "site stability" and "infrastructure" problems, according to The New York Times.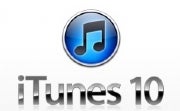 It's too early to tell how many of Apple's 160 million iTunes account holders are using Ping. Then again, the mad rush to try out new Apple products can often overwhelm a business partner's technical resources, such as AT&T's computer glitches during the recent iPhone 4 launch. So it's easy to see why Facebook would worry about a mass influx of Ping users slamming Facebook's network. For users, however, the failure to come to an agreement is unfortunate. Facebook integration would have made it much easier for you to find people you know on Ping.
Facebook Was Part of the Ping Plan
When Apple demonstrated Ping during its annual fall product launch event on Wednesday, many noticed that Ping included Facebook integration. But later that day, when iTunes 10 became publicly available, Facebook functionality was missing — although some users reported having brief access to Facebook integration in Ping when iTunes 10 launched.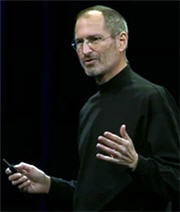 Ultimately, initial talks between Apple and Facebook failed, because of Facebook terms that CEO Steve Jobs described as "onerous," according to numerous reports.. Nevertheless, Apple reportedly tried to implement Facebook integration into Ping without authorization, according to AllThingsD. But it didn't take long for Facebook to figure out Apple's ploy, and Ping was soon cut off from Facebook.
Facebook and Apple are reportedly still in discussions over Ping, but it's unclear how long the negotiations will take or whether they will be successful.
In the meantime, Apple should consider other ways to make it easier to find friends on Ping. Many social networks (including Facebook) let you find your friends by importing contact information from Gmail, Hotmail, and AOL Instant Messenger. That would be a workable alternative for Ping until the two companies can work out their differences.
Connect with Ian on Twitter (@ianpaul).