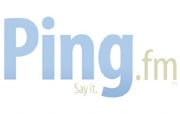 It's the kind of ironic story that news editors find irresistible. Apple makes big announcement about a social network for music lovers. When music lovers go hunting for the service, they end up in some Internet backwater. They like what they find there and the little guy gets a boost in business thanks to the big guy's big marketing budget.
That appeared to be the story Thursday when the CEO of Seesmic claimed its property, Ping.fm. saw registrations increase three times what they are on a typical day. When pressed by TechCrunch for specific numbers, CEO Loic Le Meur declined. However, it seemed that Web surfers, hearing about Apple's new music service, searched for "ping," ended up at Ping.fm, liked what they saw and registered for its free services. Ping.fm acts as a single conduit for users to update all their social networks.
Wait a Minute…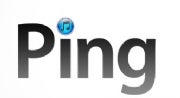 How coincidental was the increase in registrations at Ping.fm with the announcement of iTunes Ping by Apple? Not very, opined TechCrunch. It noted that the searches for "ping" at Google and Bing were placing Ping.fm higher on search result pages than Apple's Ping.
While Le Meur's registration claims suggest that Ping.fm benefited from Apple's announcement Wednesday, the site's traffic figures do not. According to Alexa, traffic at Ping.fm actually declined yesterday by three percent. So it seems that if registrations increased Thursday at Ping.fm, it wasn't due to any jumps in traffic to the site.
Meanwhile, Le Meur's bragging about benefiting from the backwash from Apple's announcement Wednesday may have caught the attention of the marketing crew at Apple. Google searches for "ping" this morning yield results pages topped with a banner "sponsored link" for Ping on iTunes.