Consumer Watchdog, an anti-Google group, invaded Times Square with a 540-square-foot video cartoon of Google CEO Eric Schmidt frightening children — and me — with threats of infiltrating their online lives. Watch it with the lights on.
The video is part of Consumer Watchdog's "Do Not Track Me" campaign (the efforts of InsideGoogle.com) and plays on the Times Square jumbotron 36 times per day. Ironically, the video is on YouTube, which is owned by Google.
"Google has collected massive amounts of personal data from Wi-Fi networks through its Street View cars, made private Gmail contacts publicly available on Buzz, and done a complete about-face on net neutrality, joining with Verizon in calling for toll lanes on the Internet," John M. Simpson says on Consumer Watchdog's blog.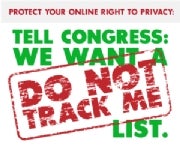 The video includes one of Schmidt's infamous quotes about online privacy: "If you have something that you don't want anyone to know, maybe you shouldn't be doing it in the first place." Schmidt also recently suggested that children change their names to escape Google's data-collecting wrath — but that sounded tongue-in-cheek (as well as foot-in-mouth) to me.
Consumer Watchdog have started a campaign asking Congress to institute a "Do Not Track Me" list that keeps Google's eyes from prying into our personal online data via cookie-tracking.
Consumer Watchdog also touts a recent Grove Insight survey (PDF), which finds strong support to protect Internet privacy, including these steps:
Require an "anonymous button" that allows individuals to stop anyone from tracking their online searches or purchases: 86 percent favor; 9 percent oppose.
Ban collection of any personal data on children under the age of 18: 84 percent favor; 10 percent oppose.
Prevent online companies from tracking personal information or web searches without your explicit, written approval: 84 percent favor; 11 percent oppose.
Ban online companies from tracking and storing information related to children's online behavior so they can target them with advertising: 83 percent favor; 12 percent oppose.
Require a "do not track me" list for online companies (similar to the "do not call" list) that would be administered by the Federal Trade Commission: 80 percent favor; 12 percent oppose.
The data was derived from "1000 likely 2010 general election voters" in California and was conducted over the Internet.
Consumer Watchdog makes valid points, but to me, this video is a little over the top. What do you think?