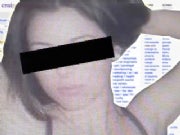 Craigslist left everyone guessing why the site decided to close its adult services section on Friday by replacing the steamy destination with a "censored" banner. The online classifieds Website took action without releasing a statement and has so far refused comment. Craigslist's adult services section housed sexually explicit ads for escorts, masseuses and similar content. The move comes after 17 state attorneys general pressured the site to stop displaying its adult services section.
Without a definitive answer, Craigslist's abrupt move has left others to fill in the blanks about the shutdown. Some say it's a protest meant to draw attention to the site's first amendment rights. Others wonder if it isn't a strategic ploy to appease advocacy groups and law enforcement. It is also possible Craigslist simply doesn't have the wherewithal to face off against a potential 17 state attorneys general in court.
Strategic Ploy?
Craigslist's adult services shutdown might be a ploy to draw "attention to its fight with state attorneys general over sex ads and to issues of free speech on the Internet," according to The New York Times. If that's the case, Connecticut State Attorney General, Richard Blumenthal told the Times he won't be taken in by it. "If this announcement is a stunt or a ploy…they would be in a sense be thumbing their nose at the public interest," Blumenthal told the Times.
The fact that Craigslist has put a censored banner where the site's adult services section used to be certainly suggests Craigslist was interested in drawing attention to the issue. There are also many reports that Craigslist earns about one-third of the site's revenue from adult services listings. The implication being that it needs to draw attention to this fight just to survive financially.
Craigslist's earnings numbers are based on estimates from groups such as the classified advertising consultancy Advanced Interactive Media Group. AIMG says adult services will be about 30 percent of Craigslist's estimated $122 million in revenue for 2010.
First Amendment Rights

Craigslist's decision to put up the censored banner may also be more about defending its free speech rights than anything else. The difference between a calculated ploy and a principled stand for free speech may seem slight, but it's an important distinction.
Craigslist isn't only a business: it is also an advocacy group and charitable organization. Through the Craigslist Charitable Fund the site gives money to a variety of causes focusing on issues of peace and disarmament; U.S. military veterans affairs; human trafficking and child exploitation; social justice and civil liberties; journalism and new media; and many other areas. You can find a complete list here.
Craigslist may believe its adult services fight is about resisting government pressure to control speech online rather than a purely strategic business ploy. The site would certainly have an argument to make in regard to free speech since the law protects Websites from responsibility for content generated by its users.
Craigslist may also be the subject of unfair scrutiny, since–as Gawker thoroughly exposes (no pun intended)–Craigslist is not the only online source to find kinky massages, escorts and specialty spas.
Caving to potential lawsuits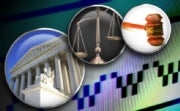 Despite its popularity, Craigslist is, by design, a small operation with limited financial resources. Founder Craig Newmark always refused to sell the site to a larger corporation, and made a point of making Craigslist as available as possible to users. In an interview with PC World in 2004 Newmark said Craigslist is "about being primarily a community service and not–let's say–a profit center." But that desire to focus on community instead of profits may also mean the site would be hard pressed to pay for potential legal battles against 17 different state attorneys general in court.
Craigslist Erotic Services: A Tawdry History
Friday's adult services shutdown comes after years of criticism from law enforcement officials, advocacy groups and accusations of profiting off of illegal activity such as prostitution and human trafficking. In 2009, the site changed the name of the section from erotic services to adult services after pressure from law enforcement officials.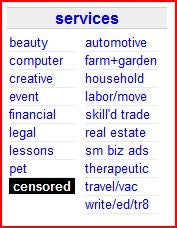 As part of the name change, Craigslist put more stringent editing rules in place for adult services advertisers. Every ad in the adult services section requires approval by "an attorney licensed to practice law in the US," advertisers have to supply a working phone number and pay a $10 fee with a credit card. The site also says that it will, under subpoena, supply information about erotic services advertisers to law enforcement officials.
Craigslist originally conceived of the erotic services section as a way to contain sexually explicit posts in one area of the site instead of having them strewn across ads for furniture, jobs and real estate. Erotic services was changed to adult services shortly after Boston University student Phillip Markoff who was accused of kidnapping and assaulting one woman and murdering another after finding them through Craigslist's erotic services section. Markoff committed suicide in prison in August before his trial began.
Connect with Ian on Twitter (@ianpaul).