Craigslist's Adult Services section may be gone after pressure from 17 state attorneys general, but was the site's apparent decision to self-censor a good idea? The 17 state attorneys general and their supporters probably think so. In an open letter to Craigslist CEO Jim Buckmaster the state lawyers said that illegal ads on Craigslist created a "virtual certainty that someone will be victimized." But others say the end of Craigslist's Adult Services section is a blow to free speech, and is unlikely to stop illegal activity on Craigslist or anywhere else online.
Here's a quick look at who's saying what about Craigslist's Adult Services section.
Craigslist's Red Light District?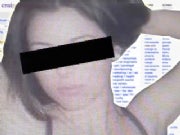 In recent months, Craigslist's Adult Services section gained a reputation for being a haven for illegal activity such as human trafficking and prostitution. In July, newspaper advertisements contained an open letter from two girls named AK and MC to Craigslist founder Craig Newmark. The letter alleged that the girls had been sold for sex through Craigslist.
Craigslist responded to the ads expressing concern about the potential misuse of its site. The company also challenged the view that Craigslist was a haven for criminal activity, arguing the site was "virtually alone among advertising venues in vigorously combating exploitation and trafficking."
Craigslist's Adult Services section was designed as a centralized place where ads could be posted for services such as private massages and escorts. Craigslist originally created the section under the name Erotic Services to stop adult-themed ads from being placed in other sections of the site.
No more sketchy ads on Craigslist
The open letter from the attorneys general argues that Craigslist should shut down Adult Services to "end the misery for the women and children who may be exploited and victimized by these ads."
Presumably, the officials believe that the end of Craigslist's Adult Services section would mean the end of the facilitation of illegal activity through Craigslist.
The attorneys general certainly have a long list of crimes allegedly connected to Craigslist ads to draw from. The most famous Craigslist-related criminal is probably Philip Markoff, the so-called Craigslist Killer. Markoff was accused of kidnapping and assaulting one woman and murdering another. He had met both women through Craigslist's Erotic Services section, the forerunner to Adult Services. Markoff committed suicide in prison in August while awaiting trial.
Other parts of the site have also been caught up in controversy. In 2009, radio reporter George Weber was murdered in his Brooklyn home, reportedly as a result of soliciting rough sex through Craigslist's Casual Encounters section. Weber's accused murderer, John Katehis, claims he acted in self-defense, according to Edge Boston.
A Wyoming man in January reportedly used Craigslist to convince another man to rape his former girlfriend, according to the Los Angeles Times. Both men were arrested and sentenced to 60 years in prison, according to the Casper Star-Tribune.
Ads could migrate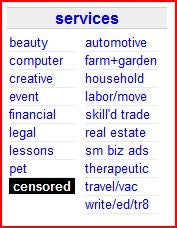 However, just because the Adult Services section disappears doesn't mean the ads will. In fact, the action may just end up dispersing the ads to other less regulated parts of the site. "It is not as though we would be getting rid of the ads – we would be dispersing them to other parts of the site," Buckmaster recently told The Wall Street Journal. It's worth noting that Craigslist says it created the Erotic Services section (now Adult Services) to contain these ads in one part of the site.
Craigslist can't police its site
Craigslist says it manually monitors Adult Services ads, with every ad requiring human approval. The site says it uses lawyers trained in U.S. law to make decisions about ads and denied more than 700,000 ads in the first year of its manual screening program from May 2009 to May 2010.
But these efforts were not good enough, according to the attorneys general who said in their open letter that Craigslist "cannot, or will not, adequately screen these ads."
Blow to free speech
The Technology Liberation Front, a technology policy blog and advocacy group, recently said Craigslist was "another victim to unwarranted political intimidation by state attorneys general." The group argues that Craigslist's Adult Services section is protected by Section 230 of the Communications Decency Act, which protects service providers from responsibility for content posted by its users. "Section 230, has been crucial to the growth of the Internet as we know it," the group says.
The Electronic Frontier Foundation made similar arguments in 2009 when Craigslist was under scrutiny for its Erotic Services section.
No more stealth tracking
One advantage to Craigslist's Adult Services section was that it made it easier for law enforcement to track illegal activity. "The visibility of illicit activities online makes it much easier to get at, and help, those who are being victimized," argues Danah Boyd, a senior researcher at Microsoft and a public advocate for ending violence against women and children. "Craigslist is not a pimp, but a public perch from which law enforcement can watch without being seen," Boyd says.
Craigslist has yet to release any public statements explaining why it decided to pull the Adult Services section from its site.
Connect with Ian on Twitter (@ianpaul).