Salesforce.com launched its Chatter service–coopting the social networking model as a business productivity platform–at the beginning of the summer. With fall fast approaching, Salesforce unveiled plans to take the Chatter show on the road with new mobile apps for the major smartphone and tablet platforms.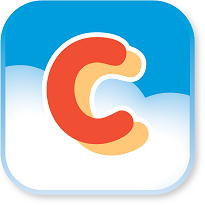 The Chatter platform itself has been well-received since Salesforce.com made it available to the general public in June. Already, there are nearly 20,000 companies that have embraced Chatter and deployed the social productivity platform to provide users with a new and improved method for real-time communication and collaboration.
As empowering as Chatter might be, requiring users to be tethered to the desk in order to use it is a dead-end proposition. Mobile e-mail is surpassing PC-based e-mail as a communication tool, and business professionals increasingly rely on the smartphone as the primary computing and communications device. To be truly effective, Chatter has to be available from mobile devices on the go.
"Chatter Mobile means you can know what is happening in your entire enterprise, wherever you are," said Marc Benioff, chairman and CEO, salesforce.com. "The combination of devices like the iPad or the new iPod touch with mobile apps like Chatter that push information to you in real-time are making the desktop obsolete."
A salesforce.com press release for the Chatter Mobile apps explains "People who access Facebook through a mobile device are twice as active on the site than non-mobile uses. According to IDC, mobile devices are becoming the new enterprise desktop for more than 50 percent of the workforce. Chatter Mobile for Apple iPad, iPhone and the new iPod touch, Google Android and RIM BlackBerry devices will help employees increase productivity in this new computing paradigm no matter where they are located."
The press release also provides some interesting statistics illustrating the explosive growth of mobile computing and social networking. "There are now more than 500 million people who access the Internet via a mobile device and the use of mobile apps will grow at a double-digit rate, according to a recent report by IDC. Furthermore, according to a Morgan Stanley report, the number of people who access the Internet via mobile devices will surpass desktops and laptops by 2012."
"We've transformed how we work by deploying Salesforce Chatter," said Matthew Schafer, founding partner, Sequoia Wealth Management Group. "Now, with Chatter Mobile, employees will be liberated from desktop computing and able to stay actively involved with important information through a simple interface on their mobile device. This will be huge for our productivity."
The Chatter Mobile apps are coming soon. Apps for iPhone (and iPod Touch), iPad, and BlackBerry are expected by the end of October or early November, but the Android app is not slated until the sometime in the first half of 2011–recognizing the rise of Android as a smartphone platform, but respecting that the core customer base of Salesforce.com are primarily BlackBerry and iPhone users currently. The apps will be provided free of charge for customers subscribing to Salesforce CRM or Force.com.