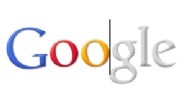 Google has rekindle its love for speedy Web searches with Google Instant, a new version of the search engine that displays results as you type.
When typing a search query with Google Instant, results appear after the first letter is entered, and they update as the user types. Marissa Mayer, Google's vice president of search and user experience, said results are actually delivered "before you type," because Google Instant predicts and automatically completes search terms.
According to Google, a typical searcher spends nine seconds entering a query, and 15 seconds searching for answers. Google hopes to shave two to five seconds per search using Google Instant.
Google claims that Instant won't considerably slow down Internet connections, because the amount of data delivered for search terms is relatively small, and because the system only sends parts of the page that change when more typing alters a search result. For connections that are already slow, Google Instant automatically turns off, and users can also shut off the service through their user preferences or by clicking the drop down box to the right of the search bar.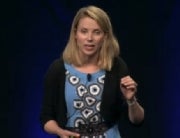 Google Instant is rolling out today in the United States, and works in Chrome, Firefox, Internet Explorer 8 and Safari. More information is available at Google's Website, where users can try the service and set it as their home page. Users in the United Kingdom, France, Italy, Germany, Spain and Russia will get Google Instant over the next week.
Mobile access to Google Instant is planned, but not available now.
Here is a video that demonstrates the ABC's of Google Instant