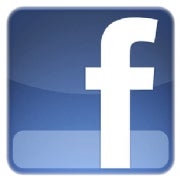 Facebook founder Mark Zuckerberg may have matured since calling the site's earliest users "dumb f*cks," but he and his company still downplay privacy concerns as more personal information is given away online.
This week, the New Yorker published a lengthy profile of Zuckerberg ahead of the release of "The Social Network," a movie that dramatizes Facebook's origins and explosive growth, focusing more on personal drama than high-minded debates over privacy. In the New Yorker's profile, Zuckerberg derided the film as inaccurate.
But the profile also touches on privacy, having been reported shortly after the toughest criticism Facebook has faced over the matter. A change in policy last April, which allowed select third-party applications to access and share information without users' explicit permission, snowballed into a wider discussion of how difficult it can be to keep Facebook information private. Although Facebook tweaked its privacy settings in the aftermath, Zuckerberg's attitude toward privacy hasn't changed.
"A lot of people who are worried about privacy and those kinds of issues will take any minor misstep that we make and turn it into as big a deal as possible," Zuckerberg said.
It's not clear what "minor misstep" Zuckerberg is referring to, but in response to criticism, Facebook gave users a simplified privacy menu, an easier way to mark certain information as private and the ability to block all third-party applications. However, Facebook continues to opt users into new features automatically, including the recent geolocation service Facebook Places.
I'm guessing Facebook's opt-in nature is what Zuckerberg refers to in the following quote:
"We realize that people will probably criticize us for this for a long time, but we just believe that this is the right thing to do."
That Facebook wants its users to share more information by default is no surprise, but I was stricken by one other anecdote in the New Yorker profile, where the reporter, Jose Antonio Vargas, enters Facebook's office in early August. On a wall where staff can communicate with one another, one employee mocked the typical complaints of a Facebook user whose information has been unwillingly shared: "How do I delete my post??? Why don't you care about my privacy? Why is the default for this app everyone??"
Some Facebook employees, it seems, still don't think too highly of the average user.