Microsoft released nine new security bulletins–four with an overall rating of Critical this week for the September Patch Tuesday. The big news of the month, though, is the Stuxnet worm. Microsoft revealed that four additional zero day flaws are exploited by the worm, and two of those four remain unpatched.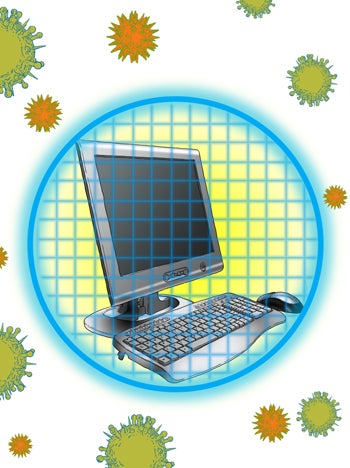 The Stuxnet worm made headlines earlier this year when it was discovered to be used in sophisticated attacks against SCADA networks. Microsoft released an out-of-band update (MS10-046) to address the Windows shortcut flaw that enabled the malware to execute simply by displaying icons, but the worm apparently had some additional tricks up its sleeve.
A blog post from Kaspersky details the Stuxnet findings, "Until now, most of the focus has been on the LNK/PIF vulnerability which Stuxnet exploits in order to spread via removable storage media and networks. But this has turned out not to be Stuxnet's only surprise. The worm doesn't just spread by using the LNK vulnerability. Once it's infected a computer on a local network, it then attempts to penetrate other computers using two other propagation routines."
Microsoft also published two security advisories highlighting elevation-of-privilege (EoP) vulnerabilities used by Stuxnet which have not yet been patched. "These are local EoP issues which means that an attacker, in this case Stuxnet, already has permission to run code on the system or has compromised the system through some other means. We are currently working to address both issues in a future bulletin."
The Kaspersky blog stresses the uniquely insidious nature of Stuxnet, "The fact that Stuxnet uses four previously unidentified vulnerabilities makes the worm a real standout among malware. It's the first time we've come across a threat that contains so many 'surprises'."
Joshua Talbot, security intelligence manager for Symantec Security Response, agrees with the urgency of the MS10-061 update. "The most dangerous vulnerability is the Print Spooler service impersonation issue. This vulnerability has been identified by Symantec as one of the attack vectors built into the notorious Stuxnet threat, which targets industrial control systems. This is evidence the vulnerability is already being exploited in the wild."
Aside from the Stuxnet news, the other serious concern from this month's Patch Tuesday security bulletins is related to MS10-062. Dave Marcus, director of security research and communications at McAfee Labs explains, "There is a prevalence of sharing media and video files, so MS10-062 is of particular interest, as this media code execution takes advantage of vulnerabilities by crafting music files. We have found that cybercriminals are increasingly hiding malicious content in music and movie-related sites, making it very easy to craft a fake file and exploit this type of vulnerability."
Marcus also commented, "There's been a lot of discussion about the number of fixes in 'even' versus 'odd' patch months, but the truth is that cybercriminals don't care what month it is. By using malicious links and infected Web sites, these vulnerabilities can turn something as mundane as checking your work email into a gateway for cybercriminals to infect computers or steal sensitive information."
It is worth noting that none of the security bulletins are rated as Critical for the Windows 7 or Windows Server 2008 platforms–indicating once again that the improved security controls in the current operating systems are succeeding in providing better protection. IT admins should also keep in mind that Windows XP SP2 and Windows 2000 are no longer supported, so any system earlier than Windows XP SP3 may be vulnerable, but won't be getting patched by Microsoft.