It's lonely at the top, as the old saying goes, and that appears to be just as true for technologies as it is for people.
Take Android. During its meteoric rise to the top of the mobile operating-system heap, it was frequently cheered on as an underdog. Now that it's on the verge of domination, however, we're seeing more frequent FUD, such as warnings that the platform is "bad for business."
My theory is that this phenomenon is related to buyer's remorse–once a market choice has been made, we can't help but question if it's the right one.
Fortunately, in the case of Android, I think it's clear the market is making a good choice. Android is good for businesses and it's good for users. Here's why.
1. Flexibility
As I've already noted elsewhere, Android's primary distinguishing feature is the choice it affords its users, and that's particularly valuable in a business setting.
On the hardware side, there are multiple vendors and form factors to choose from; so, too, are there multiple carriers, each with its own value-added twist on the operating system. The upcoming HTC handset from Verizon, for instance, is expected to distinguish itself by being a "world phone" with GSM and CDMA support, thereby providing a nice option for business travelers.
Diversity and choice mean there's something for everyone. How could a one-size-fits-all approach possibly fit any business well?
2. Apps
Then there's the app factor. Whereas Apple's App Store mostly offers the apps Apple has deigned to accept, the Android Market works more like a true capitalist system, whereby it's up to developers to create what consumers demand.
Apple may say it's softening its stance, but it remains to be seen what that actually means. Meanwhile, Android is more likely to give users in business and beyond what they actually want, rather than what Apple thinks they need.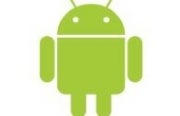 3. Demand
Little wonder, then, that employees are demanding Android. Not only does it let them pick a device and carrier they like, but it also lets them customize their experience with a variety of custom ROMs and widgets.
Android is also far superior for multitasking, a critical feature for getting work done. And, of course, it has long supported Flash, which is part of roughly 80 percent of Web content.
And what user, in business or otherwise, doesn't like to be treated well? Apple's response to the Antennagate issue was so shabby as to warrant a warning from Consumer Reports. That kind of attitude tends to be common when one company has a monopoly.
By virtue of the diversity and competition built into the Android arena, however, users are bound to be treated better. That's how a free market works.
Want to attract and retain the best employees? Then you'd better make a diversity of mobile platforms available, including Android. Life may be incrementally more difficult for the IT admin, but that's simply the way the world is going. It's also not unlike the multiplicity of desktop environments that have come to be present in many workplaces today.
4. Security
No mobile operating system has perfect security, but there seems little doubt Android's is better than that of the iPhone, in particular.
Owing in large part to the security advantages of the Linux platform it's built on, Android offers superior security on several fronts. First, applications are kept separate from each other, and are given a distinct set of permissions governing what they can and can't do. So, an Android user will know that a malicious app is suspicious the moment they try to install it, whereas an iPhone user would have no idea, very likely until the harm is done.
Then, too, there's the diversity factor, which–as with Linux–makes it harder for malware to target more than a subset of devices. Once again, it's in diversity–not monoculture–that strength exists.
Apple's closed, "walled garden" approach also means that businesses must rely on the company to control security, rather than oversee it themselves. With Android–as with Linux–the openness of the platform means that the massive worldwide community of developers and users can monitor and improve security themselves, as the need arises.
I don't know about you, but security is not something I want to trust to a single, idiosyncratic company with its own timetable and agenda.
5. Cost
In addition to improved customer service, the diversity and competition inherent in the Android arena are bound to lower costs–once again, that's just part of the free market.
Lo and behold, just the other day we saw the price on T-Mobile's forthcoming G2 drop from $199.99 to $149.99. Most Android apps are also free, providing further icing on the cake.
There's nothing like competition to keep prices low, and that's clearly a good thing for business.
6. Linux
Last but not least, the fact that Android is based on Linux is another winning advantage.
Linux is being embraced by governments and businesses around the globe in increasing numbers every year. In fact, none other than Neelie Kroes, European Digital Agenda Commissioner, has become a vocal proponent of open source software like Linux, as can be seen in this video.
Linux servers now represent 16.8 percent of all server revenue, up 2.5 points over 2Q09, IDC recently reported. While accurate numbers are harder to find for desktop use, since most copies of Linux are free and therefore not typically counted in any purchase log, at least one recent estimate from O'Reilly Media puts it at about 10 percent.
W3schools, another reliable source, pegs Linux at closer to 5 percent, which is still not far from the Mac's 6.7 percent. Either way, it seems safe to say it's not the 1 percent figure detractors love to cite.
Linux, in other words, has made much more than a "dent" in the business world–especially in the cloud and server sectors–and many of the good reasons for that are shared by Android. It's reliable, it's free, it's secure, it's open, it's supported and there's no vendor lock-in.
No way could Microsoft–with its long history of monopoly, malware, resource-intensiveness and poor mobile performance–come even close to what Android offers.
Is your company averse to flexibility, freedom, security, savings, employee satisfaction and better customer service? If so, then Android's not for you. If, on the other hand, you want to be able to get what's best for your business, then you may want to give it a look.
Follow Katherine Noyes on Twitter: @Noyesk.