With the release of Windows 7, Microsoft famously unbundled certain programs that were previously built in–Windows Mail (which was Vista's replacement for XP's Outlook Express) among them.
In other words, if you wanted a mail app, you had to download and install Microsoft's latest version: Windows Live Mail.
Reader Guy did exactly that, but says he's "sick of this version" and wants to go back to Windows Mail (i.e. the app that came with Vista).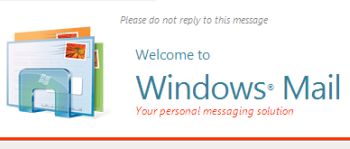 Bad news, Guy: you can't. Windows Mail is more or less dead and gone–and I'm curious as to why you hold that in higher esteem than Windows Live Mail, given that the two are virtually identical. In fact, I've used WLM itself, and while I agree it's not fantastic, it's not that bad, either.
What you can do, however, is try a different e-mail program altogether. For example, many people swear by Mozilla's Thunderbird, which is about as robust as e-mail apps come. Or try Zimbra Desktop, which manages not only your e-mail, but also your contacts, calendars, and documents. Both should be able to import your mail settings from WLM.
Alternately, I can tell from your e-mail address that you're a Gmail user, so why not just access your messages in your browser? That frees you from software altogether. (Personally, I really dislike Gmail's Web interface–I'm just saying it's an option.)
Sorry I can't bring back Windows Mail for you, but at least you have alternatives!