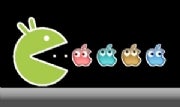 Google's Android mobile operating system is slowly chipping away at the market share lead of iOS from Apple and BlackBerry from Research In Motion, according to a report from ComScore. The report highlights Android's growth this summer, noting that it was the only platform to increase its market share.
Android recorded an increase of 5 percentage points in market share in July, compared to earlier this year, according to the ComScore report. Meanwhile, Apple lost 1.3 percentage points, RIM went down by 1.8 percentage points and Microsoft lost the largest share of the market with a decline of 2.2 percentage points, the report says.
A Slow, Steady Decline
RIM and Apple are still the top smartphone manufacturers in the United States, according to the report, with 40 percent and 24 percent, respectively. The two companies are losing customers to Android phones, which gained momentum from 12 percent in April to 17 percent in July. ComScore measured 53.4 million smartphone owners in the U.S.
The report doesn't come as a shock. A similar report from Quantcast in early September measuring Web usage from smartphones found that Android's market share increased by 17 percentage points year on year, while Apple lost 11 percentage points, and RIM lost 10 points.
Market research company Garner also found last week that Android is set to be the number two OS in global market share by the end of 2010, while by 2014 it will be battling for market share supremacy with Symbian from Nokia. The NPD Group spotted earlier in August that Android accounted for 33 percent of smartphone sales in the U.S., becoming the top selling smartphone platform in the country.
A Marred Battle To The Top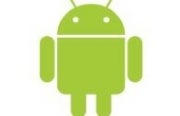 Android's meteoric rise from zero to hero is mainly because of Google's approach to mobile computing. The OS is available on dozens of mid-range to top-class smartphones (and soon tablets), and Android phones are available from almost every wireless provider in North America and Europe.
Apple's iOS, which is still selling millions of devices worldwide, is somehow isolated. The company's control of hardware, software, carriers, and distribution, means that iPhones, iPads, and iPod Touches have a controlled growth, while Android spreads virally to any manufacturer who wants to use the OS (for free) on its devices.
Some are suggesting that Apple's iOS slow decline in market share is because of its problems over the antenna design of the iPhone 4 and carrier exclusivity. Apple is rumored to be working on a Verizon version of the iPhone that will debut in January, though such speculation has been rampant for years.
Meanwhile, Android has to solve its own problems. With several manufacturers modding the OS, and releasing devices of different screen sizes and capabilities, there is an increased OS version fragmentation, which affects users of older versions who can't use the latest apps and features available.
– Follow Daniel Ionescu on Twitter @danielionescu