After some 15 years of half-hearted efforts, misguided designs, and broken promises, the age of the tablet is dawning at last. Apple's iPad set the stage earlier this year with a design and interface that utterly transformed the way the industry–and users–thought about tablet computing, and now Samsung is offering the market's first significant iPad alternative, the Galaxy Tab.
A massive new wave of technologies is poised to revolutionize the way we work, play, and learn, and the Galaxy Tab is a critical part of that movement. Here's why Samsung's Galaxy Tab matters, why tech users everywhere should sit up and take notice, and why the technology world will never be the same again.
How We Got Here
As a young tech reporter way back in the 1990s, I spent untold hours listening to briefings from tech companies ranging from Microsoft and IBM to Toshiba and HP as their representatives extolled the wonders and virtues of a coming tablet age. The vision was sensible enough, even if it took more than a decade to come about.
Early tablets were a mess. In fact, few of them were actually slates at all. Most were thick, chunky laptops with rotating screens that the user could fold back and write on with a stylus. Based on Windows, most tablets released at the start of the millennium were awkward to hold and difficult to write on. Consumers and most business users yawned and looked the other way.
Meanwhile, smartphones such as the RIM BlackBerry utterly destroyed the once-thriving PDA market with the help of relatively powerful, network-connected operating systems that let users do real work without a PC. When the iPhone appeared in 2007, the marketplace was primed for a versatile smartphone, and Apple's iOS touch interface revealed a whole new direction for mobile computing.
Enter Android
By October 2008, smartphone users were ready for a compelling alternative to Apple's iPhone. Despite repeated attempts by Microsoft with the Windows Mobile OS, it was finally Google that stepped up to offer what consumers were clamoring for. And so far Android has delivered well beyond most expectations, with more than 150 devices introduced worldwide to date and Google reporting more than 200,000 units activated with Google Services every day (a number that doesn't account for the growing selection of units that ship without Google Services installed).
As early as September 2009–three months before Apple unveiled plans for the iPad–Archos had delivered the first Android tablet in the Archos 5 Internet Tablet (which initially fell more into the media-player category than the tablet category). Although it was far from perfect in its execution, the Archos 5 hinted at what Android could do on bigger hardware, and set the stage for future tablets.
iPad Lights the Fire
Apple created the market's first good tablet with the iPad. In typical Apple style, the device was elegant, slim, and alluring, igniting a sudden enthusiasm for tablet computing unlike any the tech world had known before. Building on the massive developer community that Apple had founded around the iPhone, the iPad was an instant hit with the Mac set and even managed to attract many PC users, though not as decisively as the iPod and iPhone did before it.
By the end of its first fiscal quarter on the market, the iPad sold some 3.27 million units, making it the most coveted tablet device in history. Despite those early numbers, however, the iPad remains a niche product, and user interest seems to have leveled out. Its high price and restrictive functionality prevent many mainstream users–particularly in the business world–from taking it seriously as a real computer.
So here we stand: Apple's design talent has shown the world what a tablet should be, producing for the first time a machine that human beings actually want to use, though at a price few people can reasonably afford and with a host of OS limitations that many users reject. All that's needed now is a little healthy competition.
Next: Rise of the Androids
Rise of the Androids
In just one year, the entire marketplace has changed since the release of the first Android tablet from Archos. The iPad made tablets sexy, and early adopters are now salivating over the prospect of Android slates.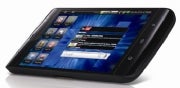 Unfortunately for Android-hungry consumers, the first few Google-powered tablets to hit the market have fizzled. Despite its unique appeal in the pre-iPad world, the Archos 5 looks outdated and sad by current standards despite being merely a year old. The larger Archos 7 doesn't bring many improvements apart from screen size, and it does nothing to change the competitive landscape. Meanwhile, Dell's Streak–which the company positions more as an oversize phone than as a tablet–came to market with outdated software and no compelling uses.
It's time for a serious contender.
Just as Android phones have grown from a small handful of mediocre attempts to a relentless onlaught of cool new gadgets that are quickly displacing iPhone's dominance, Android tablets are now queuing up to overtake the emerging tablet market. Currently standing at the front of that queue is Samsung's Galaxy Tab, the first really compelling Android tablet (in fact, it's downright iPad-esque).
Why Galaxy Tab?
In PCWorld's hands-on assessment, the Galaxy Tab is everything its predecessors weren't. It ships with Froyo, the latest version of Android, rather than some outdated version of the OS. It plays high-def video. It packs a VoIP-friendly 3G connection that will offer service from multiple carriers, and an interface–TouchWiz–that's more intuitive than any of its Android predecessors in the category.
Although the vast majority of Android apps aren't yet designed to exploit larger screen sizes, Samsung has made improvements to several key apps to take better advantage of the Galaxy Tab's 7-inch, 1024-by-768 display. That makes a big difference in daily use, and lays a path for other developers to follow in making their mobile apps more tablet-friendly.
In short, Samsung appears to have watched and learned from both the iPad and the early Android tablets, and is coming to market with a serious product that looks genuinely compelling. At this point, we're just waiting for details on pricing and availability to see where exactly this thing fits into the marketplace.
Market Expansion
Given the blistering rate of change in the burgeoning tablet arena, it's difficult to say how long the Galaxy Tab might hold consumers' attention. Within months of the device's launch, it will sit alongside 20 or so other Android tablets, many of which will benefit from whatever market intelligence the Galaxy Tab reveals about the category. One significant example is the Stream TV eLocity, which will also ship with Froyo installed and is available for pre-order now. In this view, even if Samsung's entrant proves to be a flash in the pan, it will have done its duty.
It's the openness of Android that makes it a market leader among smartphones, and this factor will be just as crucial for the tablet world. While the Galaxy Tab will likely debut at several hundred bucks with a two-year wireless contract, other manufacturers will be free to release copycat devices with Wi-Fi only at a fraction of the price. At the same time, bargain-basement builders are poised to crank out dirt-cheap devices. There's very little restricting the variety of designs and price points that Android tablets will take on.
By this time next year, Android-based tablets could become a common sight on city streets and in office conference rooms. As the Android Market continues to grow, developers will have plenty of incentive to create tablet versions of their apps just as iOS developers have done, and adoption will continue to accelerate.
It's tempting to think of Android tablets as iPad killers, but that's a naive view. In all probability, Apple will continue to improve on its tablet and expand that device's capabilities, and the iPad will continue to earn a prominent place in the market. But the iPad isn't for everyone–no single device is.
Rather than kill or defeat the iPad, devices like the Galaxy Tab will gradually push Apple's offering into a more fitting position as one of many options for tablet computing. The competition, and the trials and errors that competition brings, will increase consumer choice, build diversity into the category, and make tablets better for all of us.
The tablet is coming of age.
Executive editor Robert Strohmeyer does much of his daily work between an iPad and a Droid X. You can follow him on Twitter at @rstrohmeyer.