After 13 years in development, Duke Nukem Forever is finally coming to consoles and PCs in 2011. What better way to celebrate than by playing through Duke Nukem 3D? You won't be able to just pick up and play a game from 1996, though–here's how to use DOSBox to bring back the King.
Step One: Dig Up Your Old Disk (or Just Download the Game)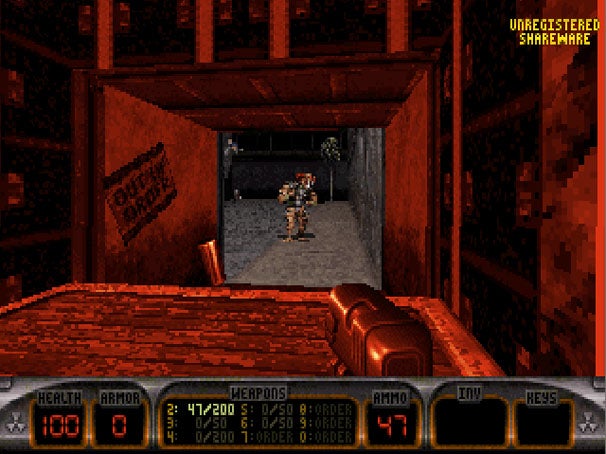 First, you'll need to download the shareware version of Duke Nukem 3D. Although it's possible to download the original source code for the full game (free for use under the GNU General Public License) and compile it using a free compiler such as Open Watcom, the shorter shareware episode is much simpler to work with and includes some of the best parts of the game.
Any filename over eight characters will be truncated to match the DOS 8.3 naming convention, so make sure to create a separate folder for housing your DOS game files with a short and simple location like C:DOS. After downloading the shareware episode of Duke Nukem 3D, unzip it in a subdirectory of C:DOS, like C:DOSDuke3d.
Step Two: Download DOSBox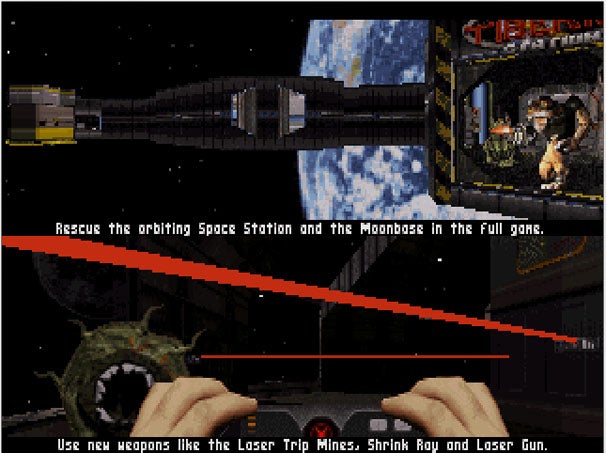 Before you can start playing, you need to obtain DOSBox, an open-source DOS emulator that works on multiple machines and is available for free download. Grab the latest version of DOSBox (0.74 as of this writing) and install it to your hard drive.
DOSBox offers advanced users a variety of config settings to tweak, but we're going to keep it simple and show you the bare minimum you need to get Duke Nukem 3D working on a Windows 7 machine. (Experienced tweakers can dive into the DOSBox forums or community wiki for more tips). For now, open the DOSBox Options batch file (accessible from the Start menu or directly in the install directory) and make the following changes.
1. Under the [dosbox] section, find the memsize=16 entry and change it to memsize=32.
2. Under the [sdl] section, locate the fullscreen=false entry and change it to fullscreen=true.
3. Under the [autoexec] section, add the following text:
@echo off
mount c "C:DOS" -freesize 1000
mount d D: -t cdrom -ioctl
The first two changes tell DOSBox to emulate Duke Nukem 3D at maximum memory settings with full-screen display, while the mysterious "mount" command gives the emulator access to your files. Also, if you have one of those newfangled LCD monitors, be sure to change aspect=false to aspect=true under the [render] section, or your image might look oddly stretched.
Step Three: Install the Game
Now that you've cranked your machine down to Pentium 1 standards, it's time to start gaming. Boot up DOSBox, and a pair of windows will pop up. Ignore the background window (it's just a status display) and take a moment to familiarize yourself with your old friend, the DOS command prompt.
Navigate to the game installation directory using the cd command; if you've followed our guide so far, typing cd Duke3D at the prompt should get you to the appropriate directory. Run the installer by typing install at the prompt, and press Enter a few times to get the ball rolling.
Stick with the default directory. When the installer completes (assuming you have the 12.8 megabytes of required free space), you will be immediately instructed to run the Duke Nukem 3D setup utility by typing SETUP at the command line.
Feel free to fiddle to your heart's content, but be sure to pay special attention to the 'Sound Setup' options; playing Duke Nukem 3D without listening to Duke dropping one-liners is like eating a bowl of Lucky Charms without the marshmallows. If you're not sure about which sound card to choose, select Sound Blaster for each and stick with the default settings.
Once you're all set, scroll down and click Save and Launch Duke Nukem 3D to rock and roll.
Bonus Round!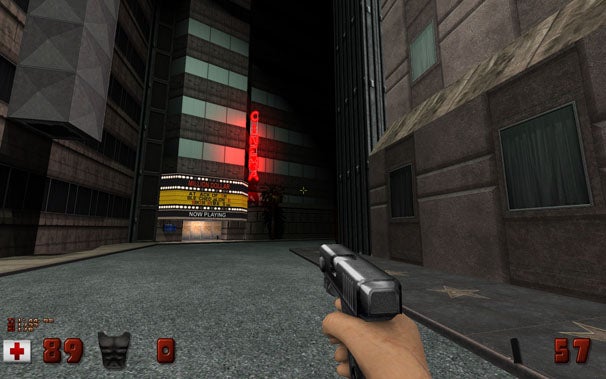 Now that you've successfully installed a clean copy of Duke Nukem 3D on your modern machine, you can try updating the game with the unofficial D3D High Resolution Pack.
The latest version of the HRP includes high-resolution textures, new music, and a slew of new gameplay options available via the optional DukePlus mod, all crammed inside a helpful Windows installer.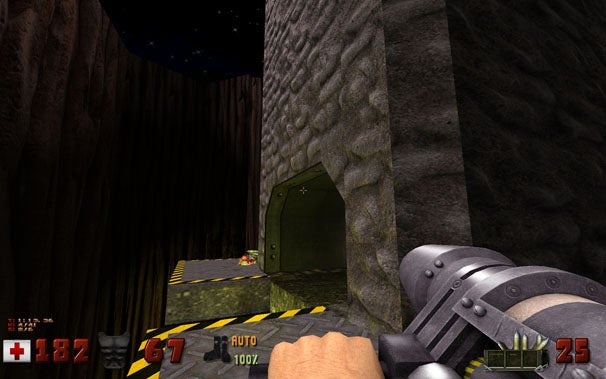 If you've stuck with us so far, this final step is fairly simple: Download and run the HRP installer, choose which options to enable, and install everything to the default location (C:Duke3D on our Windows 7 test machine).
Now you're playing with a new and improved Duke, which means skipping the hassle of DOSBox in favor of an easy-to-use EDuke32 Windows executable in the Start menu. Hail to the King, baby!