Let's face it; compared to current Apple iPad users, prospective Samsung Galaxy Tab owners are going to suffer from an embarrassment of choices. Not only will Samsung's new 7-inch tablet device offer features the iPad doesn't such as mobile video chat, Adobe Flash support, and high-definition video playback at 1080p resolution (the iPad supports 72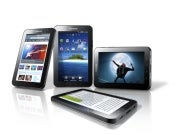 0p), but it offers a choice of carriers.
All four U.S. carriers will support the Galaxy Tab's 3G service. The iPad, by comparison, is only compatible with AT&T.
That may sound great, but with great choice comes great responsibility (or so I've been told). Luckily for you, PC World regularly tests each carrier's 3G network for speed and reliability across the nation. PC World's most recent 3G network tests included "51,000 separate tests covering 850 square miles of wireless cell coverage servicing 7 million wireless subscribers."
So let's take a look at some cold, hard numbers for major cities in each region of the United States to see how the big four–AT&T, Sprint, T-Mobile and Verizon–measure up.
But First, a Caveat
This article is not meant to advocate for one carrier over another in a certain city. It's simply a look at what PC World found when conducting 3G speed and reliability tests in major U.S. urban centers earlier this year. Ultimately, the carrier you choose is your responsibility. Also, keep in mind that carriers are hard at work building out their networks, so speeds may have improved in your area since PC World conducted its most recent tests in December and January.
About PC World's 3G Network Tests
PC World and our testing partner, Novarum used two types of tests. As PC World Senior Associate Editor Mark Sullivan explains, PC World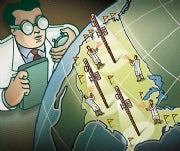 "connected to the 3G network [in each city] via both laptops and smartphones. The laptop tests accurately measured the capacity and performance potential of a given network, while the smartphone tests approximated the real-world connection speeds users of these popular devices might experience, given the less-powerful processors and 3G radios that the devices contain."
So, remember that the laptop test only shows a network's potential, while the smartphone test is the closest approximation of real-world results you might experience. For more information about PC World's network tests check out the complete 3G reliability and network speed results, or jump to this tutorial on "How PC World Conducted its Network Tests."
Now that you're up to speed, let's jump in and take a quick look at carrier speeds around the country, as you get ready for the Samsung Galaxy Tab launch later this fall.
East Coast: New York City
Overall, 3G service is pretty good in New York no matter which carrier you pick. But the big winners in New York were Verizon and AT&T. Verizon was by f
ar the most reliable network based on the laptop test scoring 100 percent reliability with an average 1124 kilobits per second (kbps) download and 463 kbps upload speed. But when it came time to pull out the smartphone, AT&T was the hands down winner scoring 95 percent reliability with an average 1233 kbps download speed and 220 kbps uploads.
In Boston and Baltimore, AT&T was the top network for both laptop and smartphone tests.
Midwest: Chicago
AT&T and Verizon also tied for the most reliable Chicago network in PC World's laptop test. When it came to network speed, AT&T blew away Verizon with an average 1568 kbps down and 831 kbps up. Verizon, by comparison, supported 886 kbps down and 425 kbps up.
After pulling out the smartphone, T-Mobile became the most reliable network in Chicago scoring a 95 percent reliability rating. The downside is that T-Mobile also had the most paltry network speeds in Chicago, averaging 740 kbps down and 124 kbps up.
South: New Orleans
Moving south, Verizon won the most reliable network in the Big Easy's laptop test, but AT&T had the fastest download speed at 1665 kbps down and 801 kbps up. In the smartphone challenge, AT&T was the most reliable at 93 percent, but AT&T's 1160 kbps download speed couldn't match Verizon's average at 1380 kbps.
Orlando's results were similar to New Orleans in terms of reliability and fastest speeds.
Southwest: Phoenix
T-Mobile was the big winner in Phoenix, tying with AT&T at 100 percent reliability on the laptop test. But T-Mobile won top marks in the smartphone reliability test, scoring 97 percent. Its download speeds were also the best, with T-Mobile in Phoenix offering 1201 kbps on the laptop test and 909 kbps in the smartphone challenge. But if you're going to be uploading a lot of photos or video over 3G in Phoenix then AT&T might be the network for you. AT&T's laptop and smartphone upload tests were tops at 697 kbps and 211 kbps respectively.
West: Denver
Sprint and T-Mobile were the most reliable networks in the mile-high city, with both offering 95 percent reliability on the laptop test. But T-Mobile scored an astounding 100 percent reliability for the smartphone test. T-Mobile was also the download speed champion in the laptop test with 928 kbps, but Verizon was the download speed king for smartphones at 1078 kbps. For uploads, AT&T was the clear champion, offering 669 kbps in the laptop test, and 193 kbps in the smartphone showdown.
West Coast: San Francisco
The people of San Francisco often complain about their cell phone service, arguing that the hills in and around the city make it a nightmare for cellular network providers. Looking at the test results you can

see why the people of San Francisco often complain.
The biggest loser in San Francisco was AT&T, which offered just 55 percent reliability in the smartphone test. Verizon didn't fare much better in smartphone reliability, at 68 percent. The big winner, however, was Sprint, which could muster an average 90 percent reliability. The smartphone download speed winner was AT&T at 1172 kbps, while Sprint had the fastest uploads at 147 kbps.
In the laptop test, Verizon and Sprint were the most reliable at 95 percent, but AT&T had the fastest speeds averaging 1193 kbps download speed and 715 kbps uploads.
Pacific Northwest: Portland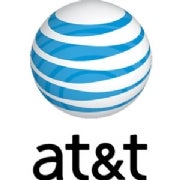 Reliability was much easier in Portland than in San Francisco, with every major network but Verizon averaging 100 percent reliability in the laptop test. Smartphone results were similarly high, with T-Mobile scoring 100 percent reliability followed closely by AT&T and Sprint at 98 percent. But when it came down to speed, no carrier could match AT&T in both the laptop test (1276 kbps down and 550 kbps up), and the smartphone test (1327 kbps down and 221 kbps up).
That's a quick look at the network speed numbers across the U.S. based on PC World's most recent network speed and reliability tests. But don't forget that network speed and reliability, while important, is just one factor to consider.

Another consideration is price, and we still don't know if the Galaxy Tab's prices at each carrier will be competitive. Some analysts are predicting the Galaxy Tab will cost about $700 for an unsubsidized device, but that price might actually be a little low. Amazon UK is currently selling an unlocked version of the Galaxy Tab for about $1067 (click on the screen cap to see the ad).
Carrier-subsidized pricing may pull the Galaxy Tab's cost down in the U.S. compared to the UK. This is especially critical for Samsung's long term success with the Galaxy Tab. Consider that the iPad model most comparable to the Galaxy Tab in terms of storage size and functionality sells for $629. And that's for an unlocked, unsubsidized and contract-free device. Those are claims the Galaxy Tab may not be able to make.
All prices being equal, however, which carrier would you pick for your Galaxy Tab?
Connect with Ian on Twitter (@ianpaul).