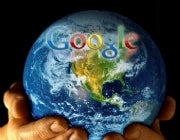 It's hard to resist drawing comparisons between Google Me and Facebook, but as more details about Google's ambitions to build a social network emerge, the more disparate the two become. Though Google Me was initially expected to be a standalone site, Google CEO Eric Schmidt recently revealed it will instead take a layered approach to Web socialization, weaving networking elements into preexisting Google products. Now, TechCrunch has uncovered new details about Google Me, including the news that the service will be built off Google Buzz.
"Google Me will produce an activity stream generated by all Google products. Google Buzz has been rewritten to be the host of it all. And the reason Google Buzz isn't currently working in Google Apps is because they'll use the latest Buzz to support the activity stream in Apps… All Google products have been refactored to be part of the activity stream, including Google Docs, etc. They'll build their social graph around the stream," unnamed sources who've worked with Google on the product told TechCrunch's Michael Arrington.
The social layers approach is a good one — flat-out copying Facebook, as some blogs have accused, would probably get a big "meh" from the masses. Why bother with a Google Facebook when you can have a Facebook-Facebook? Also, giving the public what it wants — which is apparently even more social Web features — without requiring yet another bookmark or profile could be a recipe for streamlined success.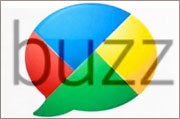 However, basing Google Me on Buzz's foundation makes me nervous. Buzz was interesting but heavily flawed, and many people stayed away from it altogether. I'm surprised Google hasn't shut it down like it did with its productivity collaboration suite, Wave — which was yet another embarrassing misstep for the company. And though Schmidt indicated that Google Me will be an opt-in service, thus reducing the chances of having an angry privacy backlash, it's very possible that people won't even know about or use Google Me — just like Buzz's usage has been tepid at best due to obliviousness.
What do you think about social layers versus social sites?