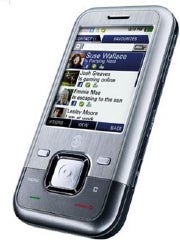 The rumored Facebook phone would be an unexpected twist in the evolution of smartphones, if it actually comes to market.
Facebook denies the phone's existence or development, but the unverified reports from TechCrunch and CNet are enough to at least think of the possibilities even if details are scarce. Here are five reasons why a Facebook phone could work:
Pieces Are in Place
Facebook has a messaging system, an event calendar, location-based services through Places and, perhaps most importantly, a thriving network of app developers. I have no idea what a Facebook phone might entail, but these features could easily become part of the core Facebook phone experience, and they'd already be synced to any device through the cloud.
Social Feeds are Hot
Almost every smartphone platform these days wants to have some kind of social networking feed that pulls in all the latest news from your contacts. HTC Sense phones have Friend Feed, Windows Phone 7 will have a People Hub and Blackberry 6 has a social networking feeds application. A Facebook phone could capitalize on this trend by making user activity a central part of the phone.
The Contact List's Allure
By integrating deeply into the phone's contact list, Facebook would allow you to "call your friend's name, not some ancient seven-digit code," TechCrunch's M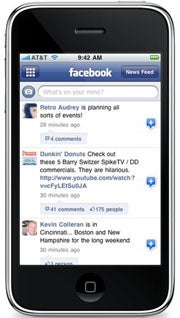 ichael Arrington said.
Most smartphones already work this way, but the nice thing about Facebook is that it allows lots of different ways to communicate, including phone, e-mail, and IM.
It would be nice to add contacts through Facebook and have all those options automatically available.
It's Not About Calls Anymore
Phone calls will always be important, but increasingly communication is moving towards short messages and social networking.
Text messages became more frequently used than phone calls years ago, and a phone geared towards Facebook would be well-positioned to capitalize on the newer trend of social network communication.
Facebook's Smartphone Apps Don't Cut It
Smartphones have always provided an inferior Facebook experience, lacking the full Website's features. You can view events on the Facebook iPhone app, for example, but can't add new ones.
Nor can you search for new friends, add photos in bulk or use apps. Ideally, Facebook's smartphone apps will become more like the full Website, but for a Facebook phone, feature parity would be required.