The Motion Picture Association of America (MPAA) and the Recording Industry Association of America (RIAA) fell victim to the wrath of 4chan members this weekend. A series of coordinated DDoS (Distributed Denial-of Service) attacks against the media trade groups' websites temporarily brought them to their knees.
4chan is the well known source of many popular internet memes – including "Rickrolling"and "lolcats." But users of the public image board and internet discussion forum have also been accused of launching website attacks against many popular sites, including YouTube and Twitter.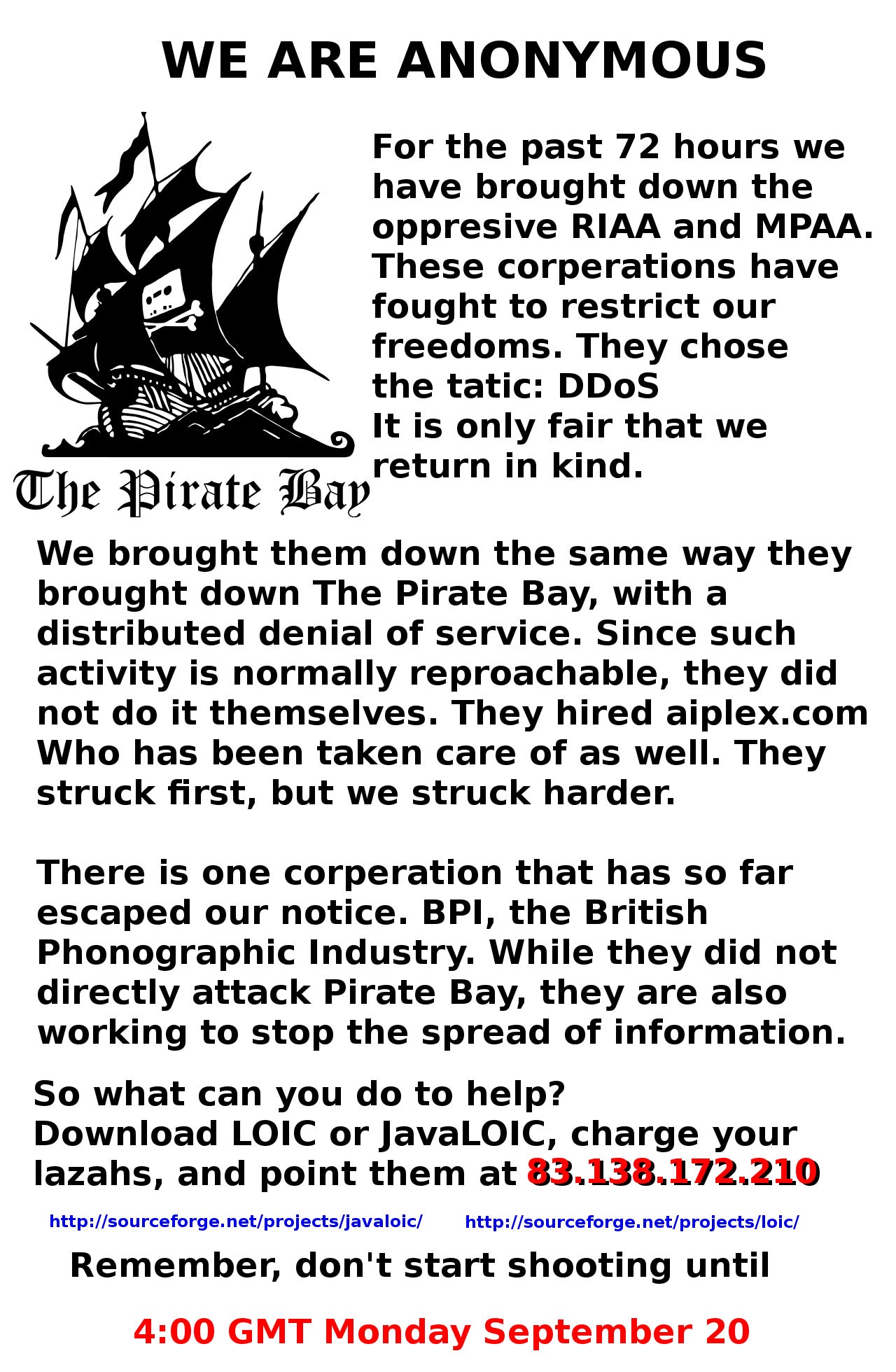 This latest string of attacks is reportedly in retaliation for DDoS attacks launched against file-sharing site "The Pirate Bay" by Indian-based software firm Aiplex Software, at the behest of the MPAA and RIAA (click the image to enlarge their notice).
In an interview with the Sydney Morning Herald, Aiplex Software's managing director Girish Kuman said that his company was specifically hired to launch cyberattacks against sites that fail to respond to copyright infringement notices sent by the MPAA.
The end result of 4chan's retaliation? According to Panda Security, there've been a total of 37 service interruptions and 1 hour and 37 minutes of downtime for the MPAA, and 24 separate downtimes for the RIAA by Sunday. Aiplex wasn't spared 4chan's wrath either, with a stunning 111 service interruptions, and 12 hours, 33 minutes of downtime — as of this writing, their site remains offline.
Are these media magnates getting a taste of their own medicine? Or are 4chan's anonymous antics simply harming their cause? Sound off in the comments!
[via CNET]