Google announced that it will soon roll out updates to Google Docs that will enable editing from the iPad or from Android smartphones. The move is long overdue and increases the value of Google Docs, as well as the productivity of the iPad tablet.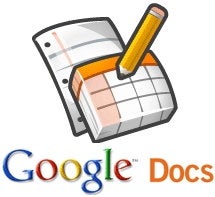 The promise of Google Docs is the ability to work with documents in real-time from the cloud anywhere that you can get an Internet connection. Sadly, that promise has been only partially fulfilled when it comes to smartphones and tablets.
Since Apple launched the iPad, there has been significant debate between fans of the tablet and PC purists over whether the iPad offers any intrinsic value for mobile business professionals, or if it is merely a consumer gadget with no productive purpose. The iWorks for iPad apps such as Pages and Numbers offer some functionality, but without a local file system the iPad relies on cloud-based storage to work with data.
Google Docs has been viewable on the iPad, and the Google Docs spreadsheet app has offered some rudimentary editing functions, but the lack of a fully functional Google Docs has been a major roadblock for both Google Docs and the Apple iPad.
Tools like Memeo Connect have helped to bridge the gap some, but having to work with various apps to try and work with files in some sort of Band-Aid approach goes against the sort of simple intuitive experience that users expect from an Apple device. The reason that this move by Google is so important is that it simultaneously increases the productive value of both Google Docs and the iPad. Mobile computing from tablets and smartphones takes on a whole new meaning with access to a fully functional Google Docs environment.
Of course, Google Docs is still a pale, stripped down shell of what Microsoft Word is capable of, and despite claims of document fidelity files that are moved between Word and Google Docs have a good chance of having the formatting jacked. Mobile editing of Google Docs is great for businesses that already use Google Docs, but organizations that rely on Microsoft Office are still better off with Documents To Go.
Unfortunately, Documents To Go was recently purchased by RIM and its future on platforms outside of BlackBerry is uncertain. The ball is in Microsoft's court to follow Google's lead and enhance its mobile Docs.com offering to enable editing from the iPad and/or upcoming Android tablets.