The iPad is coming to Target just before the Christmas season, as rumored last week, but don't expect a huge discount yet. All six iPads, with the 16GB version starting at $499, will be available at 1,743 U.S. Target stores on Oct. 3.
Target credit card holders will be given a 5 percent discount on anything they purchase in the store, including iPads, starting Oct. 17, according to a spokeswoman.The cardholder discount is a "separate initiative" not tied to the iPad, says Target.
This is not the first announcement of Apple's bestselling tablet being sold by a third party. On Sept. 26, all Best Buy stores will sell the iPad–and with the recent addition of Target, it looks as if Apple's ramping up of iPad production is a full-scale assault on the tablet market.
How else could Apple push 3 million units a month during the holiday season? There's no way Apple stores could move that kind of merchandise, especially since Apple sold only a total of 3.27 million from July to September. Apple had to go mainstream to get to the masses.
By Apple placing its products in a local Target, business owners and consumers have more access, both because of serendipity and location, to the iPad. It's not an abstract notion found on the Internet or heard of on television. More average people, not gadget junkies or techies, will be able to hold, touch, and see what an iPad looks like. That can only help Apple's iPad sales, especially in the small business world.
Yes, Best Buy gets a lot of business, but it lacks the universal appeal of a discount store where both the hoi polloi and the upwardly mobile shop for housewares, patio furniture, and pet supplies. It's a store known for its ability to lure a large cross-section of the population in for $1.99 detergent, who then walk out with $200 in purchases. (Full disclosure: I worked as a Target cashier from ages 17 to 18.) There's an Americana type of appeal to the store. Amazon saw that, and began selling its Kindle there last June.
But the big question is whether Target, known for discounts and deals, will slash prices closer to Christmas. While it's selling the iPad at the same price as at an Apple Store, reports of Apple's new 7-inch-display iPad for early 2011 suggest that any price cuts to the current iPad may come late this year.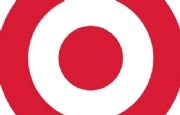 The impending release of Samsung's Galaxy Tab makes even more sense as to why Apple is getting out its product. The competition is heating up, and if Apple intends for the iPad to continue its movement into the business world, its tablet has to be just as available as others.
As for the 5 percent discount, I'm not sure that it will sway anyone to the iPad's cause, but it will help save some money, especially for those business owners wanting to buy a few (and so far it's the only discount readily available). It may be worth an IT manager's time to sign up for a Target credit card to save about $25 on each $499 iPad.
However, I'm hoping there will be a steeper discount in the next couple of months, perhaps on Black Friday, as Apple clears out inventory before the next iPad release in early 2011.
Reach or follow Barbara E. Hernandez on Twitter: @bhern.
Apple iPad Tablet Computer