A number of Google Calendar users have been complaining loudly about instances where GCal has bollixed up their event times when they moved between time zones. Now Google appears to be poised to introduce improvements in the service's performance.
People have been complaining about the problem for some months now in an active discussion thread exists at the GCal forum. The current thread contains 188 posts dating back to February 2010, but older threads go back years.
The critics' main complaint is that Google Calendar doesn't let users specify a time zone in a new event. So if you schedule a meeting to take place at 3 p.m. in Chicago, but you do it from your desk in California, GCal will shift the scheduled event two hours back when you show up in the Central time zone. You can't tell GCal not to make that shift when you create the appointment.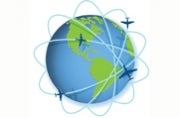 "I am having to run separate calendars for each time zone to ensure when planning my meetings I get the times right and share them correctly with others," says one person in the GCal forum. "This is particularly difficult when I am sent invitations by people who use applications like MS Outlook which do handle time zones."
Other users set event times earlier or later to compensate for the changes GCal will make once they begin crossing time zones. But these clunky workarounds will not be necessary for much longer.
I talked to GCal product manager Grace Kwak, who acknowledged users' need to be able to set time zones for individual events, and said that her team will soon add that capability to the calendar. "We are working on it right now, and it's something we think is a great feature addition."
Kwak said that the GCal team is also working on a feature that will automatically adjust air travel times, much as airlines do.
Kwak would not say exactly when the long-awaited features will become available to users, but I got the impression that it should happen within the next few months.
Kwak pointed out that there are some good reasons why Google shifts event times based on your location, which the service detects using the IP address of your device. Kwak and others on the GCal development team do their jobs from Zurich and Mountain View, and GCal's ability to automatically adjust conference calls set in Mountain View time to Zurich time is hugely helpful for keeping everyone on the same schedule.
So GCal in its current form seems to be a bit of a trade-off. The calendar's way of managing time zones works swimmingly for certain types of scheduling scenarios and users, but very badly for others. "Time zones are very complicated," Kwak told me. "Google has one way of depicting time: We use a universal clock, so there's like a universal time, and all the lines on the globe are in relation to that universal time."
Kwak and her team face the challenge of adding features that will make GCal work for users who have very different work habits, whether stay-at-home types or globetrotters, without introducing unintended new problems in the app. It seems clear, however, that the two features the GCal team is working on now–the ability to add time zones to events and the automatic calculation for plane travel times–should settle most of the time zone-related complaints that users currently have.