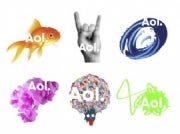 The technology industry is still reeling from news that AOL purchased TechCrunch, the popular blog focused on technology start-ups, for a reported $25 million to $40 million. TechCrunch will join gadget blog Engadget in AOL's stable of technology-focused sites. Once a major provider of dial-up Internet service, AOL has focused in recent years on its Web content business, enhancing its offerings for news, maps, online games, and streaming television episodes connected through its main portal, AOL.com.
Many are wondering what will become of TechCrunch and its controversial founder, Michael Arrington, now that AOL is in charge. Will TechCrunch continue to make news with rabble rousing stories such as the recent charge that angel investors were engaged in price fixing; Scamville, a critical look at the advertising practices of social gaming companies; the Twitter hacked documents scandal; and the ongoing CrunchPad saga?
Here's what people are saying about AOL's purchase of TechCrunch.
No Muzzle

TechCrunch will maintain its editorial independence, according to AOL's statement announcing the sale. That's an easy declaration to make now, but what happens the next time TechCrunch unearths a potentially scandalous story and runs with it based on one or two sources? "Arrington becomes a part of the story when he publicly jousts with PR folks as well as executives, which may become a liability for AOL, a large, publicly traded company," AdAge points out.
But Peter Rojas, founder of Engadget, recently told The Atlantic that based on his experience with AOL, TechCrunch has nothing to worry about. " AOL left us alone, no one ever tried to meddle with the editorial or tell us what to do or not do," Rojas said.
Not going anywhere
Before the sale was announced, Arrington had forwarded on several occasions the idea of selling TechCrunch and getting out of the tech blogging business altogether. In January 2009, Arrington took a leave of absence after being spat on at a conference in Germany. As recently as June, the blog TechFlash reported that Arrington said he was ready to sell. Despite previous statements about being burnt out and exhausted, Arrington now says he's going to stick around for a "very, very long time."
Vengeance Shall Be Mine
Not everyone was happy for Arrington and the TechCrunch team when news of the sale broke. Jason Calacanis, founder of Mahalo, and Arrington's former business partner for the annual TechCrunch 50 conference let his feelings known via Twitter. "It is now complete: @arrington stole @techcrunch50 from me, sold to AOL & laughed in my face. I will have my revenge," Calacanis said.
Arrington announced in May that he and Calacanis had parted ways, and that the TechCrunch 50 would be replaced by the Disrupt series. At the time, Calacanis said there were "no hard feelings" over the break up, according to the LA Times. Apparently, Calacanis has had a change of heart since then.
TechCrunch may have a new owner, but it looks like revenge, scandal and Michael Arrington will remain a part of the tech blog, at least for the near future.
Connect with Ian Paul ( @ianpaul ) and Today@PCWorld on Twitter for the latest tech news and analysis.