Google recently launched Google Instant–providing streaming search results as you type. However, Google has blacklisted certain terms from the Google Instant results to protect minors or those with more delicate sensibilities. The problem, though, is that some of the terms have dual meaning or are borderline offensive, excluding potentially legitimate search results from the Google Instant queries.
Google acknowledges that it blocks Google Instant results for certain key words, but has not listed out what those words are. The hacker magazine 2600 has compiled a list of banned terms, though, which include terms like lesbian and bisexual. And, if your name is Traci Lords, or Jenna Jameson, don't plan on showing up in any Google Instant results.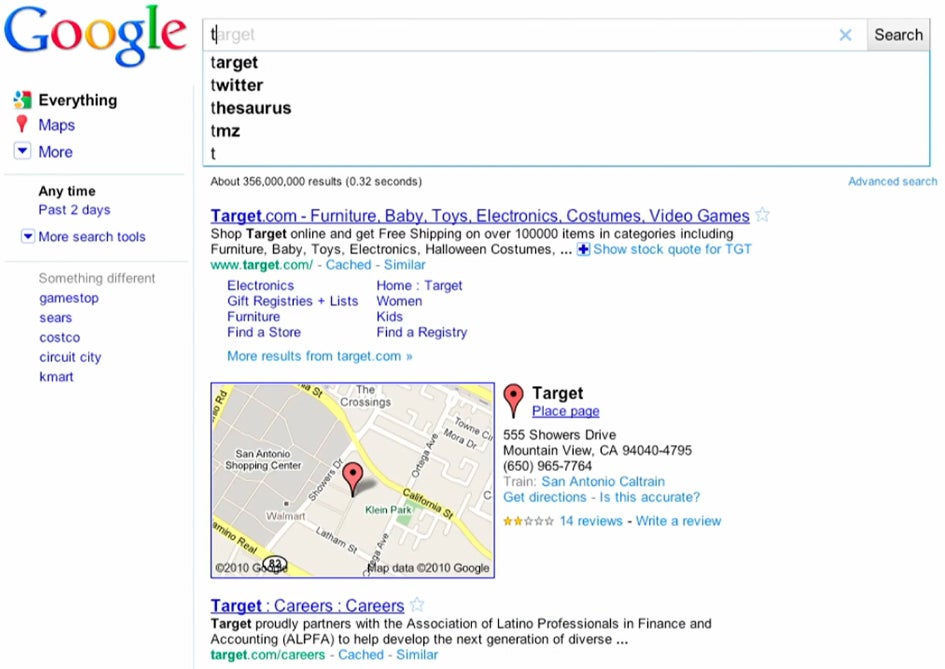 It is worth noting up front that Google is not blocking access to these search terms entirely. The traditional Google Search results for the questionable or offensive terms are still just a click away by simply hitting "Enter".
The intent of the Google Instant search term blacklisting is understandable. Children, or employees conducting Google Instant searches at work don't want to be exposed to violent or pornographic results streaming onto the screen as they type each letter of a given search.
However, not all "offensive" search terms are created equally. The 2600.com list shows that Google Instant will reject the term "cocaine", but "heroin" and "crack" are OK. The term "gay" returns results, as does "gay jokes", but "gay man" is blocked. You get the idea.
Some terms are also perfectly legitimate in other contexts. Lolita is a classic novel by Vladimir Nabokov, but because of its use as a term for underage vixens Google blocks the results. Don't bother trying to search for "teen" anything, because Google Instant deems all things teen as potentially offensive.
Let's use an example I am intimately familiar with. It turns out that Dick's Sporting Goods–a major sporting goods retail chain–did not manage to acquire the domain dicks.com. Trust me on that one–especially if you are reading this at work where visiting porn sites might get you into trouble.
Luckily for Dick's Sporting Goods, its domain–dickssportinggoods.com–ranks highly on Google Instant. If you start typing D-I-C-K-S the top results that are displayed in Google Instant are related to the retail chain. As soon as you hit the space bar after the "S", though, Google interprets the search term differently and the Google Instant results go blank.
That is where companies, online marketers, IT admins, and Web developers need to be concerned about the SEO (search engine optimization) impact of Google Instant. If you want your site to show up on the Google Instant results, you need to make sure to use domains and key words that aren't going to be blocked by the Google Instant blacklist.