When you're finally ready to get those digital photos off your computer and into the real world, Qimage Ultimate ($90, 14-day free trial) gives you more control over how you want to print your photos than a standard printer driver does.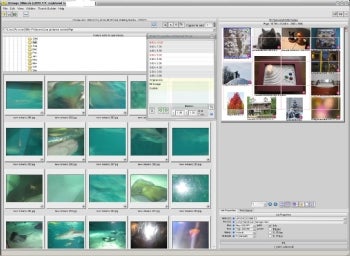 The main use of Qimage Ultimate is to give more flexibility and control over the size and placement of multiple photos on a page. With a few clicks, you can choose multiple photos from your library, choose the size of each photo, and then place them on a single page the way you want. Place and size the photos using a variety of mechanisms, such as choosing from a list of sizes in a pop-up window, pre-defining the number of photos that you want to fit on a page, pre-defining custom sizes for each photo, or just dragging, dropping and resizing using your mouse. The software will crop photos to fit them onto the page, and you can define where the image is cropped or let Qimage do it automatically.
This program's advanced features reach beyond its flexible printing capabilities. The depth and technicality of the features, as well as its $90 price tag, might be overkill for the average photo hound, but for professional photographers and avid enthusiasts, it could be worth it. (Take advantage of the 14-day free trial.) It works with multiple formats, including RAW images. It manages ICC color, so once you have defined the camera, monitor, and printer used, Qimage Ultimate will manage the color compatibility among the peripherals so that color will remain accurate and consistent. It also handles batch conversion, retains EXIF data when a photo is edited, and allows you to edit and search IPTC data.
Qimage Ultimate includes a photo editor that will auto-correct or allow you to manually correct exposure, color, and other image problems, and it can link directly to external photo editors. Other examples of its additional features include sharing by email, either directly from Qimage or from a default mail server, grouping photos in albums, and printing photos with proof marks.
For those who are less knowledgeable about the technical aspects of digital photography, there will be a learning curve if you want to take advantage of Qimage Ultimate's more advanced features. Fortunately, the Help files are well written and vendor ddisoftware's Web site includes forums for people to share knowledge.
Lower cost versions of Qimage, for users who will use a more narrow set of functions, include the Lite ($35), Professional ($50) and Studio ($80). According to ddisoftware, no new versions of these programs are planned, though they will continue to be supported. Qimage Ultimate is a full-featured package that does a great job of simplifying complex printing jobs.