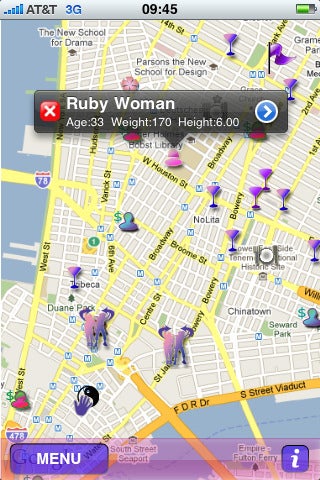 It hasn't taken long for some sites to exploit the gap opened up by the demise of the adult services section on Craigslist here in the United States. PinPointsX, which offers a GPS-enabled mobile app that allows adult services seekers to find nearby "sensual resources," has now begun marketing its services as a Craigslist adult services alternative.
"All users of this service [Craigslist] can now turn to a different network, PinPointsX, which can serve as an improved substitute for Craigslist's adult service section," declared the site's owners in a recent press release.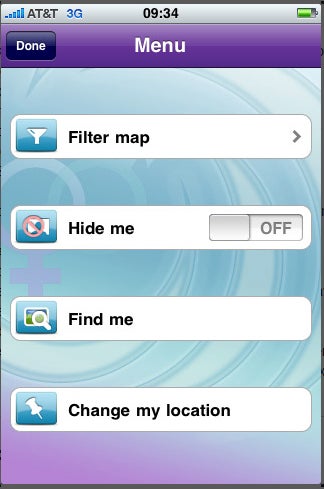 If you can imagine it, PinPointX says it will help find what you are looking for wherever you are. Its location-aware social networking platform, which runs on both Apple and Android phones "provides direct access to all imaginable erotic resources around the user, and a complete real-time, personalized and interactive 'Passion Map' of the user's current location."
From the company's description of its services, it sounds like it has introduced a new software category: the Personal Erotic Information Manager. Its mobile app allows sex ferrets to "filter, prioritize, schedule and directly interact with people and sensual resources, leading towards the ultimate fantasy and potential hook-up."
PinPointsX claims it's a safer way than Craigslist ever was for its members to fool around by providing "a secure, location-based network to find what they are looking for either on the computer or on the go."
(Here is more information on the iPhone App and Android App)
"It's a safe and practical means of searching for adult partners and entertainers and adheres to all federal laws regarding adult services," it adds.
Not everyone is buying the "secure" argument, though. "Having a one night stand can have a high price tag," Catherine Smit, a veteran cop and police chief turned private eye, cautioned in a statement. "Once you turn on that GPS function and tell someone where you are, you're fair game. Who knows who you're going to meet up with and what their motives are?