Ubuntu 10.10, or "Maverick Meerkat," is just one step away from its final version, thanks to the release on Thursday of the Linux software's official Release Candidate.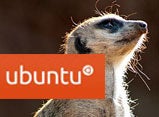 Though there are a few known bugs, feature development is finished, and this latest version is considered "complete, stable, and suitable for testing by any user," Canonical says. It's available for download on the Ubuntu wiki site.
Since we're so close to the software's Oct. 10 final release, the Release Candidate is a very good indication of what that end product will look like. We already looked at the third alpha version of the desktop software a while back. Now let's see how Maverick Meerkat has shaped up since.
Default Environment
· Maverick Meerkat now uses version 2.6.35-22.33 of the Linux kernel, which is based on the 2.6.35.4 Upstream stable kernel. This version includes additional input subsystem patches for improved multitouch capability, improved support for Intel Sandybridge and several security enhancements.
· GNU Compiler Collection (GCC) 4.4.4 is the default version, with 4.5.1 as an option.
· eglibc 2.12.1 is included, as is Python 2.6.6 by default, with version 3.1.2 as an option.
· The GNOME base platform has been updated to the current 2.32 versions, including the new dconf and gsettings API.
· Support for the ia64 and sparc architecture ports has been discontinued.
· The boot process is now "cleaner and faster," Canonical says.
Applications
· OpenOffice.org version 3.2.1 and Mozilla Firefox 3.6.9 are both included.
· Evolution has been updated to the 2.30.3 version, which operates much faster than the one in Ubuntu 10.04 LTS (Lucid Lynx) did.
· Empathy is the included software for instant messaging.
· Shotwell has replaced F-Spot as the default photo manager, while PiTiVi is the video editor.
· Gwibber has been updated to support the recent change in Twitter's authentication system as well as tweaking the back-end storage to improve performance.
· The included Rhythmbox Music Player includes the Ubuntu One Music Store built-in.
· The Sound Indicator has been enhanced to include music player controls.
Interface and Eye Candy
· A new, open "Ubuntu Font Family" is now included in Maverick Meerkat. Canonical is considering making it the default font, so feedback is requested.
· New themes, icons, and wallpaper update Maverick's look and feel. Both "Ambiance," the default theme, and the lighter "Radiance" version have received updates since beta for speed and easier usability. The default wallpaper has also been updated.
· The uTouch 1.0 multitouch and gesture stack gives Maverick multitouch capabilities, as noted previously.
Ubuntu One
· All Maverick users will get a free Ubuntu One account, which lets you sync bookmarks, pictures, music and contacts for access from any device.
· In the release candidate, file sync speed has been increased and Nautilus enhancements make it easier to manage folder sync preferences.
Ubuntu Software Center
· Features an updated look and feel, including the new "Featured" and "What's New" views for showcasing applications, and an improved package description view.
· Package installation history is now easily accessed, too.
· A test package called "Rick's Wallpapers" is available for $1–all profits will go to the Ubuntu Project itself.
New Installer
· New Ubuntu installer simplifies the process, as noted previously.
· The new btrfs file system may now be used during installation via manual partitioning, as long as /boot is on some other file system.
Whereas Lucid Lynx, the last Ubuntu version, is a long-term stable (LTS) release with support through 2013, Maverick Meerkat is planned for support only through April 2012. Natty Narwhal, or version 11.04, is planned for release on April 28, 2011.
I'm still using Lucid Lynx on my main desktop, but I have to say, the new features in Meerkat are looking pretty compelling. I'll definitely be trying this one out. There are 10 more days until Maverick Meerkat is officially here.
Follow Katherine Noyes on Twitter: @Noyesk.