The vision outlined by Google CEO Eric Schmidt for autonomous search that knows what you want to look for before you even think of it seems like pure science fiction. The reality, though, is that the convergence of Web search, location-based services, and social networking mean that the foundation is already there. As the concept evolves, there will be benefits and pitfalls for businesses that want to take advantage of autonomous search.
The concept of autonomous search engines randomly presenting personalized search results or targeted ads reminds me of the Tom Cruise movie "The Minority Report." In that futuristic civilization people were constantly being scanned and identified, and presented with pop-up holographic marketing directed solely at them.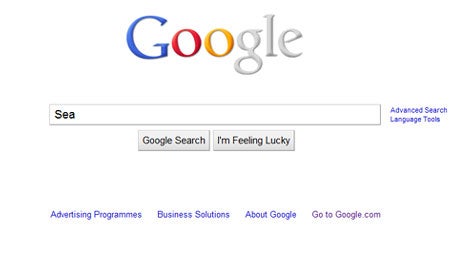 However, it's more reality than science fiction at this point–aside from the holographic projections, at least.
Google's personalized search already keeps track of your Web surfing habits and search history to present you with search results that are more specifically tailored for you. Your likes and associations in social networking, as well as the comments and reviews you post regarding books, movies, restaurants, and so forth also paint a picture of you as an individual.
Combine those elements with GPS tracking and location-based check-in–and you have the pieces of the puzzle to deliver targeted advertising based on your preferences and delivered with contextual relevance based on where you are and what you are doing at the time. The concept is almost as creepy as it is cool, though, and many privacy advocates will see it as a blatant breach of individual privacy rights.
From the perspective of businesses trying to market products and services, such futuristic concepts just make sense. Advertising has always been about trying to target the right demographics to elicit the best possible response to marketing efforts. There is a reason that Ping doesn't advertise golf clubs in People Magazine, or why you don't see commercials for Barbie Dolls during the NFL halftime show.
Targeting broad demographic segments, though, still has only a marginal degree of success. With direct mail marketing, for example, a response of ten percent is considered a phenomenal success. That is enough to make the marketing costs worthwhile and generate profit, but it still means that 90 percent of the marketing effort is wasted.
As Google strives to implement this vision, it will have to be very careful with regard to the data it captures and how it uses it. A new study finds that many Android apps actually abuse the privileges granted by users and share information in ways that have not been explicitly approved.
Google is already under significant scrutiny from many government and privacy watchdog agencies. It will need to provide adequate disclosures and protective controls to ensure that efforts at autonomous search and targeted advertising don't encroach on individual privacy–or that users are at least aware of and agree to the level of privacy infringement necessary.