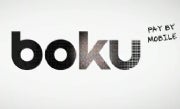 The cash-free world of buying lunch with the swipe of a smartphone – no wallet needed – is fast approaching. By 2011, firms promoting smartphone payment systems say a limited number of U.S. consumers will be able use their cellphone to make purchases. Sound farfetched? Not so. AT&T, Verizon, and T-Mobile are currently testing mobile payment programs.
Here at the industry trade show Mobilize, taking place in San Francisco this week, I'm learning more about this growing trend. One smartphone payment pioneer BOKU says it is forming partnerships with wireless providers and merchants to make mobile payments a reality.
Ron Hirson, BOKU's senior vice president of marketing tells me he expects to see "small pockets" of mobile payments next year, and broader adoption of the technology in 2012. The benefits of this technology are obvious: convenience and shorter checkout lines to pay. One drawback is, less time to ask yourself if you really need what you're buying.
Here is how it works:
Scenario No. 1: You're in a store, you find something you want to buy. You go to the counter and swipe your phone. The chip inside your phone authenticates with the store's billing system, and your payment is made.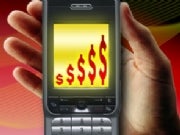 Scenario #2: When you're shopping online there's even less time to reconsider your impulse buys. You watch the first two minutes of a movie, and decide you want to pay to watch the rest. You simply input your phone number to the website. Your phone company/credit card company sends you a text asking you to confirm the purchase. You return the text confirming it, and that's it.
The way it works on the backside is this. When you buy a phone, you are given the chance to buy a credit card too. The "credit card" is just the chip that's built into your phone. Your purchases don't show up on a separate credit card bill. They're now listed on your phone bill.
Lining up the Digital Ducks
To make this work, an online payments company partners with a wireless carrier like AT&T to provide the system that connects the merchants with the buyer. A credit card company or bank provides the lines of credit. A financial institution such as Barclay's guarantees the whole thing.
BOKU's Hirson may sound a tad too optimistic about the rollout of this technology, but I'm inclined to believe him. After all, the technology takes that hassle out of buying things. You just need to swipe your phone or input your phone number. That could mean more transactions for credit card companies and their merchant partners, and yes, more consumer impulse buys.
The wireless carriers love it because it puts them in a central position in the purchasing cycle. That's one way carriers could remain relevant – not just a dumb pipe.
BOKU, the largest player in the nascent mobile payments space, is a 2-year old venture capital backed company based in San Francisco.