It's all about the apps here at the Mobilize Conference in San Francisco this week. Everywhere you turn app developers are hobnobbing with venture capitalist and the press. After all, this is their opportunity to show off their apps and generate interest in their company and build media buzz.
After soaking up a day full of pitches and demos, we picked a few promising mobile apps that stood out.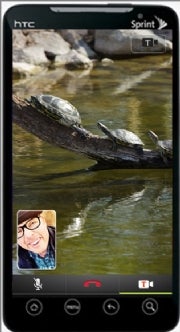 Tango for iPhone and Android
Tango, which launched today in both the Apple App Store and the Android Market, is a peer-to-peer video-chatting app that utilizes both your phone's front-facing and back-facing cameras. So what makes Tango different from other video chat applications out there like Apple's Facetime or Qik?
First, Tango lets you make video calls from an iPhone to an Android phone over 4G, Wi-Fi and 3G. You can also turn video on and off during a call or pick between a large screen or small screen view of your contact. Tango also automatically detects which of your friends has the app on their phone and creates a specialized list of those contacts within the app. You don't need to make a profile either; you just install Tango, start it up and you're ready to make video calls.
We had some hands-on time with Tango and were impressed with its video quality and ease-of-use. We'll take a closer look at Tango and write up a review in the next few days for our Android App Guide.
Firefox 4.0 for Android
Last week we put Firefox Alpha for Android (codenamed Fennec) through our rigorous speedtests for our Battle of the Android Browsers. While we were impressed with its desktop-like capabilities, we had a couple of problems getting it installed on our devices and found it to be a bit sluggish. We got a look at Firefox Beta today and were happy to see that its performance has improved thanks to a new Javascript engine (which is actually the same Javascript engine you'll find on the desktop).
Besides a faster performance, Firefox Beta for Android has some pretty nifty features. Firefox automatically syncs your desktop history, bookmarks, passwords and open tabs between from your desktop to your phone. And like your desktop Firefox, you can customize Firefox Mobile with add-ons. Finally, we really liked Firefox's Awesome Bar-a search bar that learns your preferences and favorite sites the more you use it.
PhoneTell for Android

PhoneTell is a free app that integrates with the phone dialer in Android phones and supercharges your contact list. PhoneTell pulls in your contacts from Facebook, LinkedIn, etc. and associates them with existing entries for those people in your contacts. Then it creates one master contact for each person, removing dupes.
PhoneTell learns about your calling habits, and adjusts the way your phone delivers and uses contact information to fit those habits. For example, if you usually call a friend on his work number, PhoneTell will make his work number come up first when you look up his number. PhoneTell also might learn that in order to reach your spouse before 5pm, you'll have to use his or her work number; after 5PM the cell is better.
Most importantly, PhoneTell curates a 300 million-entry database of business and personal contact records. This includes phone numbers that are listed, unlisted, or "hidden" (like some companies' customer support numbers). If a call comes in and the name of the caller doesn't register, PhoneTell can run a reverse lookup in its database to find out who's calling you.
When you search for goods or services using PhoneTell, you get results based on more than just your location. If you want to order pizza at 4am, PhoneTell will show you some pizza joints around you, but only ones that happen to be open all night. Businesses that sell more expensive items pay PhoneTell a fee whenever a potential customer clicks to call their number from the PhoneTell search results.
Evri for Android and iPhone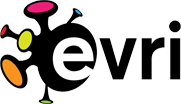 San Francisco-based Evri is taking a simple approach to delivering content to mobile phones. The company chose five major content areas–Baseball, Gossip, Rock, Football and Technology–and developed a (free) app for each one. The apps deliver a neat package of content that's easy to navigate with a mobile device. The content, which is pulled from thousands of online publishers, typically includes news stories, sports scores, videos, pictures and tweets. Evri CEO Will Hunsinger tells me this content is located by semantic search technology owned by Evri. But what makes the apps special is how well they make many different kinds of content easy to navigate and digest on the small space afforded by a mobile device.
Micello for Android, iPad, iPhone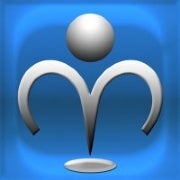 Micello is a small start-up that is addressing an obvious problem in mapping and location-based services. Those services work for outside locations, but not inside ones. The Micello app (free) contains the maps of the insides of large structures like shopping malls, airports, hospitals and business campuses. Once those indoor locations (like, say, a store inside a shopping mall) are mapped, users' locations can be identified with a physical place. Then they can "check in" there, and merchants and other advertisers (for better or worse) could potentially target location-relevant ads to them.
And it's a good time to create such maps. Wireless networks are getting much better at locating a device inside a building. The network can now place the device within 10 meters of its real location, and that location detection is getting more exact all the time.
So far, Micello has mapped 215,545 structures in 2200 locations.