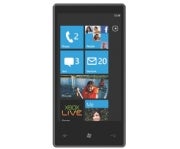 Microsoft Windows Phone 7 devices will debut on October 11 and will be available exclusively through AT&T the week of November 8, according to a recent report. Although unconfirmed, this is very similar to previous speculation about Windows Phone 7's impending launch.
Microsoft is expected to unveil the new phones on October 11 at an event in New York, with smaller events happening around the globe at the same time. The handsets would then become available around November 8 exclusively on GSM cellular networks, with CDMA devices to follow in 2011. The latest report is based on discussions with people familiar with Microsoft's Windows Phone 7 launch plans, according to The Wall Street Journal.
Premier Partners
A Windows Phone 7 debut on AT&T is not that surprising, since Microsoft in February anointed the carrier as its premier Windows Phone 7 partner in the U.S. It is, however, a strange decision considering that AT&T is the exclusive home of Apple's iPhone, and it may be difficult for Microsoft's devices to compete with the wildly popular iPhone so directly. AT&T 's reputation as a reliable carrier has also suffered in recent years since the introduction of the iPhone.
Nevertheless, AT&T has been steadily improving its network over the last year and recently took top honors in PC World's most recent 3G network speed tests. AT&T is also the largest GSM carrier in the U.S.
The Journal says AT&T will sell three Windows Phone 7 handsets at launch, offering one device each from Samsung, LG Electronics, and HTC. It's not clear what those handsets might be, but a rumored HTC device code-named Mondrian is a heavy favorite. The Mondrian is rumored to be similar to HTC's Windows Mobile-based HD2. The device reportedly has a 4.3-inch WVGA screen and a 1.3GHz Snapdragon processor, according to Engadget.
The Last Gasp?

Expectations are high for the debut of Windows Phone 7 and some critics believe it is Microsoft's last chance to capture any action in the current smartphone wars. During the second quarter of 2010, Microsoft's worldwide market share dropped from 9.3 percent to 5 percent compared to the same period in 2009, according to market research firm Gartner. In the United States, Windows Mobile claims approximately 19 percent of smartphone users, according to the most recent numbers from the Nielsen Company.
Microsoft's biggest challenge may not be in the device market, but convincing third-party developers to create applications for the platform. To close the app gap, Microsoft will reportedly offer cash incentives to Windows Phone 7 developers. The company also said in August that developer interest in Windows Phone 7 was high after registering 300,000 downloads of its beta developer tools for the new smartphone platform.
Connect with Ian Paul (@ianpaul and Today@PCWorld on Twitter for the latest tech news and analysis.