Microsoft is taking Motorola to court with allegations that its Android smartphones violate a number of Microsoft patents. It is hard to tell if the real target is Motorola, or Android itself, but one thing seems certain–patent suits as a product strategy are getting old, and ultimately it seems that all parties lose in the long run.
Horacio Gutierrez, Corporate Vice President and Deputy General Counsel for Microsoft, explains in a blog post, "The Microsoft innovations at issue in this case help make smartphones "smart." Indeed, our patents relate to key features that users have come to expect from every smartphone."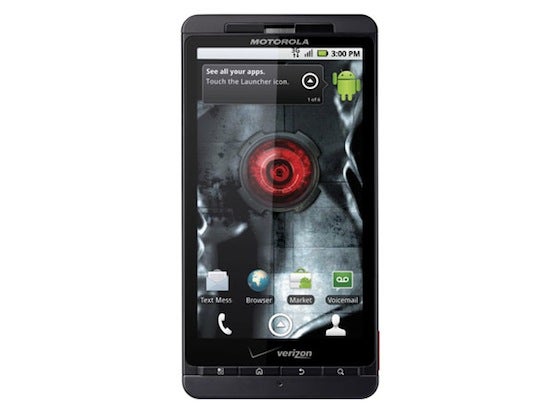 Gutierrez continues, "That Microsoft has important patents in this area should not surprise anyone – we've spent over 30 years developing cutting-edge computer software," concluding with, "Our action today merely seeks to ensure respect for our intellectual property rights infringed by Android devices; and judging by the recent actions by Apple and Oracle, we are not alone in this respect."
Al Hilwa, Program Director of Applications Development Software for IDC said, "Patents are the way of tech today, whether we like it or not. Companies regularly engage in licensing discussions and deals with their partners and competitors, who are often the same. These lawsuits come up when there is a breakdown in the discussions."
The question is "What does Microsoft really want?"
Hilwa offers up one theory. "Android was a great gift to the industry, but lawsuits like this are beginning to throw doubts on its provenance. Microsoft is of course launching Windows Phone 7 for which it charges handset makers some dollars. The lawsuits around Android make the point that device licenses for the technology stack may be viewed as inexpensive when measured against the legal fees that might be incurred."
In other words, perhaps Microsoft intends to illustrate to vendors like Motorola or Samsung that the Android operating system itself may be free, but that you get what you pay for, and that using the Android mobile OS can actually be quite costly.
It is also possible that Microsoft feels jilted by Motorola because it has embraced Android quite successfully with its Droid line of smartphones, but has no plans to get on board the Windows Phone 7 bandwagon. Maybe Motorola can quietly make all of this go away by simply agreeing to a Windows Phone 7 development roadmap in partnership with Microsoft.
Regardless of whether it is either, neither, or both of those possible scenarios, the way that tech companies both use and abuse the patent system these days draws an increasingly fine line between protecting intellectual property and blatant patent troll.
Admittedly, organizations have a right to defend intellectual property, and competitors should either engineer solutions on their own, or at least negotiate a licensing arrangement for patented concepts. That said, there doesn't seem to be a winner in these cases. Most of them fade to obscurity before the two parties eventually reach some sort of cross-licensing settlement. The time and money tied up in legal wrangling eventually trickles down to the cost of technology. The money has to be recovered somehow.
Even if Microsoft could crush Motorola or Android itself using the legal system, it would not take anything away from what Motorola has achieved with its Android smartphones, and it wouldn't make customers any more likely to choose Windows Phone 7. Ultimately, Microsoft and Motorola both lose, and consumers pay the price for the legal chess match.