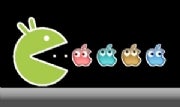 The last time Nielsen declared Android to be the most popular smartphone operating system in the United States, Google's victory was incomplete. Apple hadn't launched the iPhone 4 yet, and sales were bound to spike in the months that followed.
But here we are, two months later, and Nielsen has once again found that more people bought Android phones in the last six months than any other platform.
Indeed, Apple's iPhone sales spiked in July, which was the first full month of iPhone 4 sales. Nielsen found that 26 percent of people who bought smartphones between February and July got an iPhone, compared to 21 percent between January and June. In August's survey, recent iPhone purchases accounted for 25 percent of the market.
Android, meanwhile, grabs more of the market every month. By August, Android phones accounted for 32 percent of all smartphones sold in the last six months.
Big deal, you might say. Android phones are sold by all four major carriers, and the iPhone is only on AT&T. Fair point, I suppose, but during the last two survey periods, the iPhone and Research in Motion's Blackberry phones are neck-and-neck, following a sharp decline for RIM. A multi-carrier approach does not guarantee dominance.
Still, there's no denying that the iPhone would see huge gains in market share if it ever stopped being exclusive to AT&T. In all likelihood, that won't happen until at least next year. Meanwhile, Microsoft hopes to disrupt the status quo with Windows Phone 7, and I wouldn't totally count out WebOS, now that HP is running the show.
To put it another way, Android is sitting on top of the world now (or maybe just the United States), but the ongoing battle for most popular smartphone still has a lot more twists to come.