Watch out RIM, the Motorola is out to get your enterprise customers with the just announced Motorola Droid Pro. I got a first look at this device at Motorola's press event at CTIA in San Francisco and was really impressed with this latest addition to the Droid family on Verizon.
The first thing I noticed about the Droid Pro is its BlackBerry-esque design. The first Droid to sport a vertical physical keyboard, the Pro is made for one-handed texting. I was able to quickly bang out a few messages and was pleased with how comfortable the keyboard felt in hand. The second thing I noticed, regrettably, is that this phone isn't exactly eye-catching. The Pro is incredibly lightweight, but it also feels plasticky and not all that durable. I didn't get a whole lot of time with the phone-and as you can see from my photos, the lighting was quite dim-so I might change my mind once I get my review unit.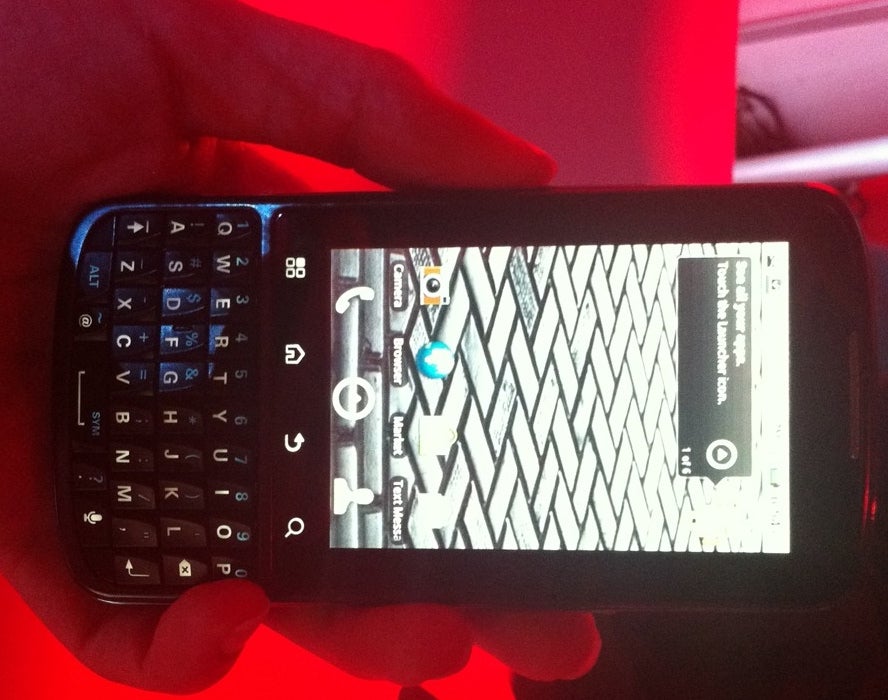 Besides the keyboard, the Pro packs in a slew of features for business users. It has VPN support for multiple profiles, enhanced data encryption for both the phone and your microSD card, a built-in task manager (so you don't need to download a third-party manager), remote wipe capabilities, Exchange-based device management and advanced password protection. You can also edit documents via the pre-installed Quick Office Device management application.
And, as the rumors surrounding this device predicted, the Pro is a global handset and will support voice calling and data in over 200 countries worldwide.
Powered by a 1GHz processor, the Pro is on par with the Droid X and Droid 2 in terms of its responsiveness. Apps opened quickly, page loading time was snappy over Verizon's network. The 3.1-inch 320-by-480 display looked bright and crisp
The Droid Pro is likely to convert a lot of business users who were skeptical about Android as an enterprise platform. We'll put the Droid Pro through our full tests once we get a device in-house, but my first impressions are overwhelmingly positive. The Droid Pro will launch next month on Verizon, but pricing has not been announced.