Microsoft's Windows Phone 7 launch event doesn't seem to be much of a mystery, thanks to a pile of leaks and rumors. Care to ignore the Windows Phone 7 haters and get wrapped up in the pre-launch buzz? Come along for a look at what to expect October 11.
The Phones
The latest scuttlebutt from the Wall Street Journal says HTC, LG and Samsung will have Windows Phone 7 handsets ready for the launch. All of them have been spotted in the wild at one point or another.
Samsung's Omnia 7, also known as the GT-i8700, got the shady spy shot treatment at Gizmodo. Specs are unknown, except that it has 8 GB of storage.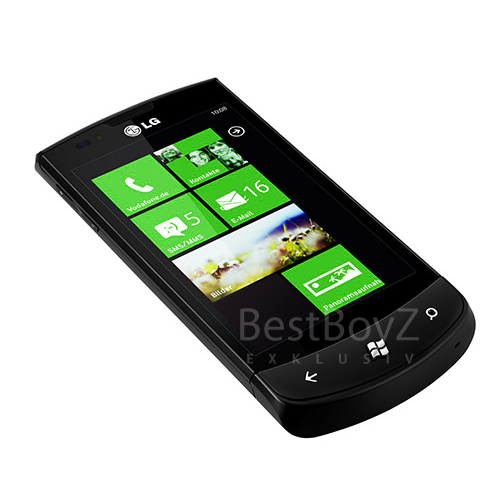 LG's Optimus 7 appears in pictures at the German site BestBoyz. Specs? According to a Korea Economic Daily report (via Engadget), the Optimus 7 has a 3.8-inch screen with 800-by-480 resolution, 1500 mAh battery and 16 GB of storage. Other features reportedly include text-to-speech and a way to take panoramic pictures by making a sweeping motion. Funky.
HTC's Mondrian also shows off its product images at BestBoyz. A rumor from May says the phone has a 4.3-inch screen and a 1.3 GHz Snapdragon processor. There's also the HTC Mozart. According to a page that briefly appeared on the website of U.K. wireless carrier Orange, the Mozart has a 3.7-inch display, 1 GHz processor, 8-megapixel camera with Xenon flash and 8 GB of storage. Finally, HTC is also reportedly launching the HD7, with a 4.3-inch screen, 1 GHz processor, 8 GB of storage and 5-megapixel camera. Looks like HTC's hitting Windows Phone 7 pretty hard.
The Carriers
GigaOM notes that AT&T chief executive Ralph De La Vega will have a morning keynote during Microsoft's Windows Phone 7 event, and that T-Mobile is holding a separate event later in the day. Given the rumor that AT&T will be Microsoft's exclusive launch partner starting November 8, I'm guessing that T-Mobile will start selling Windows Phone 7 handsets after some short exclusivity window. Whether AT&T's lock on Windows Phone 7 will last through the holidays is unclear.
We know that Windows Phone 7 won't be available for CDMA carriers — that's Verizon Wireless and Sprint — until next year.
What's Next
More phones, more carriers, of course. Despite being sued by Microsoft for patent infringement, Sanjay Jha, the co-chief executive of Motorola, told the Wall Street Journal that he's willing to consider Windows Phone 7, but only if the software looks good. Jha hasn't seen it, he said. Meanwhile, Dell is reportedly working on its own Windows Phone 7 handsets, and they look a lot better than the wimpy Aero Android phone that launched in August.
IDC analyst Ramon Llamas expects Windows Phone 7 to be adopted slowly but surely, and IDC thinks the OS will have 9.8 percent of the global smartphone market by 2014.