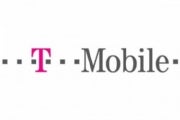 Another day, another prepaid data plan — almost.
T-Mobile appears to be the latest company to join the prepaid parade. The carrier is ready to launch a package — most likely at the CTIA conference in San Francisco at the end of the week — according to a promotional flier leaked to Engadget.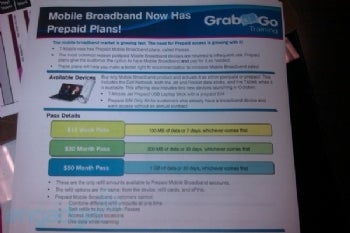 For $10, a prepaid user would get a week's worth of access capped at 100MB of data; for $30, a month of access capped at 300MB; and for $50, a month of access with 1GB. It remains to be seen how popular that $50 option will be since the company's standard data plan already offers users 5GB of data for $39.
A number of carriers have rolled out prepaid data plans in recent months. In June, Virgin Mobile introduced its Broadband2Go program. It's a two-tiered plan that offers users 10 days of access to its 3G service with a 100MB maximum for $10; a month's access with unlimited data is priced at $40. According to Virgin, the $10 plan should translate into five hours of Web browsing or 10,000 e-mails without attachments.
Clearwire was next to hop on the bandwagon. Its prepaid offering, which only supports 4G connections, is $5 a day with no caps on data; $20 a week or $50 a month.
Verizon and AT&T joined the prepaid bandwagon last month. Verizon's 3G prepaid program offers users unlimited data transmissions for $30 a month or $10 a month with a 25MB cap and a 20-cent per megabyte overage fee. AT&T's DataConnect Pass prepaid plan offers one day's access capped at 100MB for $15; weekly access capped at 300MB for $30; and monthly access capped at 1GB for $50.