At a Glance
Expert's Rating
Pros
Phone supports fast network speeds
Pop-out keyboard design works well
Cons
T-Mobile network remains inconsistent
Voice quality, noise cancellation mediocre
Our Verdict
While HTC and Google have done well at updating the G1 handset, concerns over the reach and consistency of the T-Mobile 3G network may prevent some people from buying into the G2.
HTC had its phone lineup on display at the Mobile Focus event at this years CTIA tradeshow in San Francisco, and we briefly got our hands on HTC's new G2, which is now available for preorder from T-Mobile. This Andorid 2.2-based slider smartphone has a 3.8-inch display, 738MHz Qualcomm processor, 4GB of on-board storage, and an SDCard slot.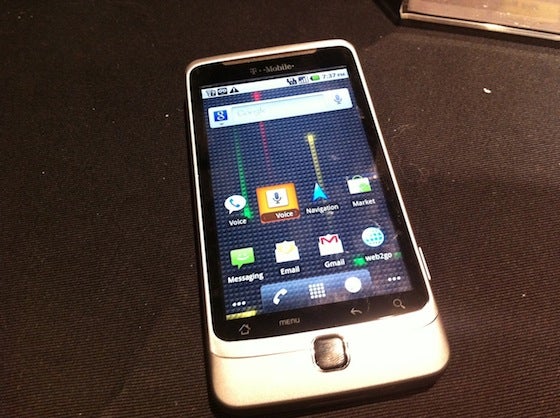 The G2 is the successor to the G1, the first Android handset to hit the market, and like the G1, the G2 has a slider form-factor. I particularly like the way the phone felt in-hand; its slider motion was smooth, and the phone felt quite durable overall.
The 3.8-inch display is bright and crisp, and features haptic feedback for the onscreen keyboard. Normally I find that haptic feedback interferes with my typing, but in this case it actually worked quite well.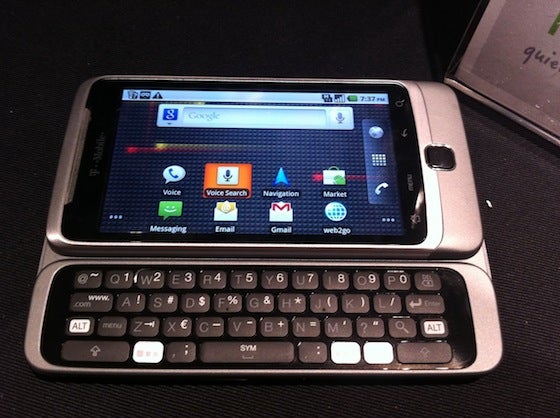 Looking forward to the G2? Post away in the comments! And stay tuned for more CTIA coverage from PCWorld.
Like this? You may also enjoy…
Follow GeekTech on Twitter or Facebook , or subscribe to our RSS feed .