At last, a search engine is doing something innovative and clever with search — and it's Yahoo.
Seriously, the search engine you might've counted out after turning over its back-end to Bing has put together some clever new features for ferreting out news and entertainment content. As with any new search feature, Yahoo's take on news and entertainment could use some improvement, but it's a step ahead of Google and Bing. (click on any images below to zoom)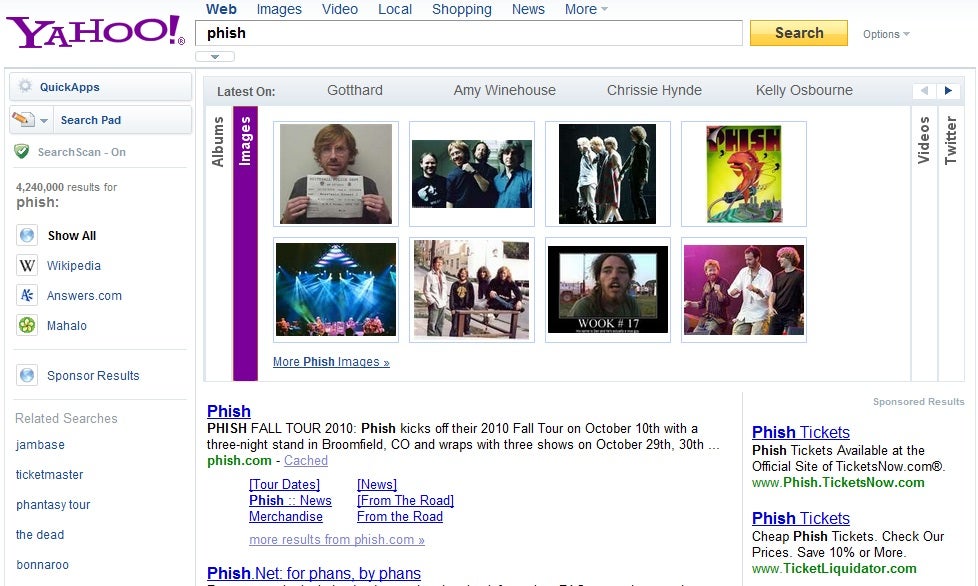 The big change in Yahoo search is a box that appears atop the page when you search for a musician, film or popular news story. On the right side of this box, you see vertical tabs for different categories of information. So a search for Lady Gaga, for instance, shows tabs for events, albums and videos. A search for Roy Halladay, who pitched a no-hitter for the Phillies last night, brings up news and video. All these boxed-in searches also have a tab for Twitter chatter.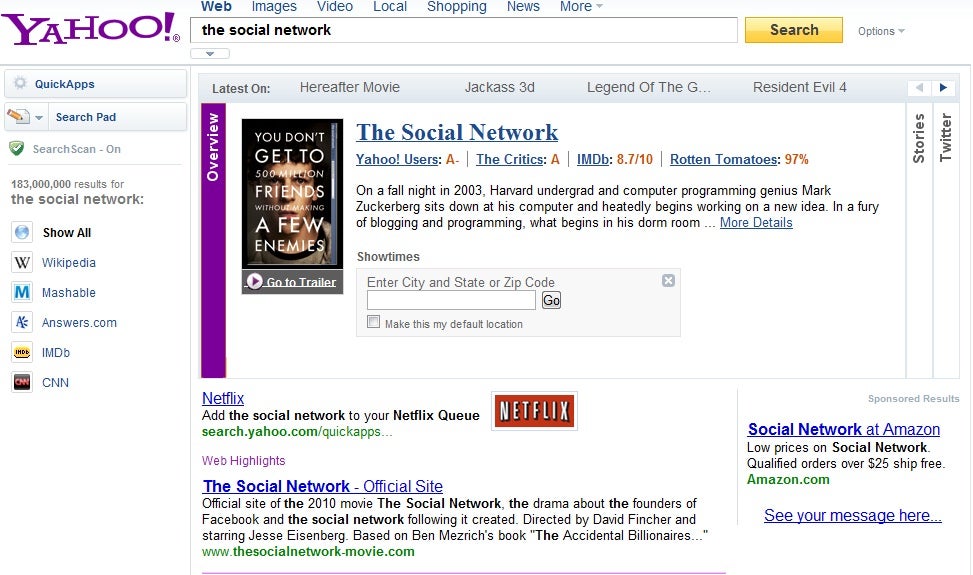 The appeal is not merely that these categories exist, but how they work. When you click on one of the side tabs, it slides in to the left and loads new content instantly. Everything else on the page remains static, so between tabs feels effortless. It's so inviting that I suddenly want more to happen within the box. When I'm sent to another page for a musician's full discography, or a video clip, I'm sad to leave.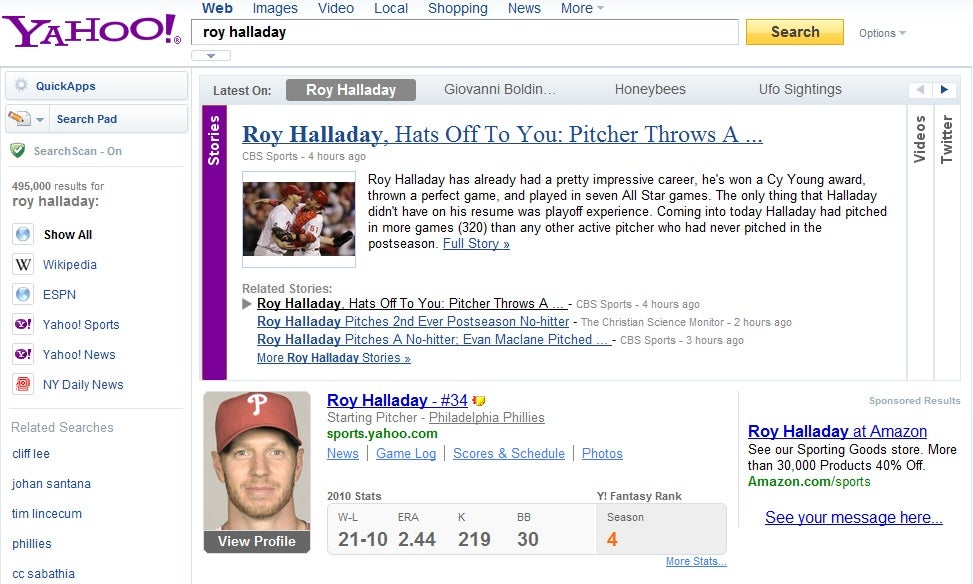 That's not to say Yahoo's search revamp does everything right. It's biggest problem is the actual content served; of the four news stories shown for Roy Halladay, three of them came from CBS News. And when I searched for one of my favorite college bands, Phish, Yahoo failed to even mention that they're about to go on tour. (Bing's entertainment search picked up on this tidbit.)
Still, this is the cleanest approach I've seen to clustering different kinds of information outside of the usual 10 blue links. With any luck, Yahoo will expand the concept beyond news, music and movies before long.