Microsoft and Rodney Dangerfield have a lot in common lately: neither can get any respect. In a matter of days Microsoft launches its Windows Phone 7. But instead of clamoring throngs of excited Microsoft fans bedazzled by the promise of a Windows Phone 7 there is a noticeable silence.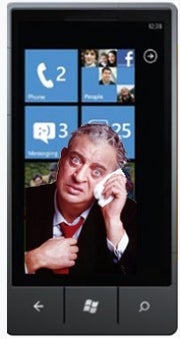 In fact Microsoft is facing a wall of naysayers leading up this Monday when it will introduce its first batch of Windows Phone 7 phones. Analysts and investors are wary about Windows Phone 7's prospects. Third-party application developers are giving mixed reviews about the new smartphone platform. And average Joes and Janes are just making wisecracks.
Here's a look at what people are saying about Microsoft.
Microsoft Downgrade
Market research firm Gartner on Wednesday predicted that Microsoft's forthcoming Windows Phone 7 will not buoy the company's sagging mobile handset fortunes. Instead, Gartner predicts, Microsoft's global market share will drop from 4.7 percent in 2010 to 3.9 percent by 2014, according to Information Week.
Gartner's prediction follows Goldman Sachs downgrade of Microsoft's stock on Monday from "buy" to "neutral." The investment firm dinged Microsoft for its failure to gain "a firmer foothold in the growing migration to mobile devices," according to Bloomberg.
It's not hard to see where that criticism comes from. Apple's iPad, for example, has become the tablet device to beat and inspired a slew of competitors, and this has all happened in less than a year. Microsoft, meanwhile, has been trying to inspire tablet PC adoption for years without much success.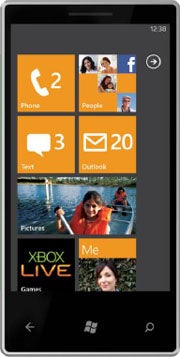 Ballmer Gets Bit
If Microsoft hasn't noticed its poor mobile device performance it appears the company's board of directors has. In late September, Microsoft CEO Steve Ballmer received just half of his maximum bonus for the financial year ending in June, according to Reuters. The Microsoft chief was dinged for Microsoft's "unsuccessful launch of the Kin phone, loss of market share in the company's mobile phone business, and the need for the company to pursue innovations to take advantage of new form factors."
Metrics firm Comscore reported on Wednesday that Microsoft owned 11.8 percent of the U.S. smartphone market as of August 2010, a 2.4 percent drop since May. Microsoft's nemesis Apple meanwhile, has 24.2 percent of U.S. smartphone users and Google's Android claims 19.6 percent, Comscore reports.
October 11: A New Hope?
Despite the bad news, Microsoft could start to turn its mobile fortunes around.
Gartner may not think much of Windows Phone 7, but others are predicting big things for Microsoft. IDC analyst Ramon Llamas recently told PC World that Windows Phone 7 will have "a significant market impact," but widespread adoption will take time (IDC and PC World are both owned by International Data Group). The new smartphone platform also has support from major device manufacturers including Asus, Dell, HTC, LG, and Samsung.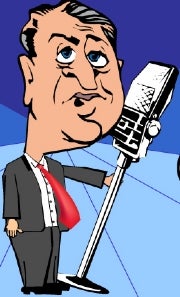 Applied Success?
But for Windows Phone 7 to be a success it will need to woo third-party developers to make applications for the platform. Microsoft already appears to have a large game catalog to accompany Windows Phone 7's Xbox integration. But it remains to be seen what other types of apps the new smartphones will have. App developers appear to have mixed feelings about developing for Windows Phone 7, according to a recent report by International Business Times.
One big question for developers, according to IBT's report, is whether Microsoft will be able to offer enough consumer-focused features in addition to meeting business user needs. Developers may also be wary to invest time and money on Windows Phone 7 apps until they see significant customer demand.
Microsoft may be starting a little late with its next-generation smartphone platform, but the company is by no means out of the game. Consider that Android rose from 8 percent ownership of the U.S. market in February to 19 percent in August, according to Nielsen. If people start snapping up Windows Phone 7 devices, there's no reason Microsoft couldn't be among the top three smartphone manufacturers in the U.S. in the near future.
Connect with Ian Paul ( @ianpaul ) and Today@PCWorld on Twitter for the latest tech news and analysis.