Like most technophilic gadget-geeks, I've been eagerly waiting and watching as Google peels back the layers of its new Google TV home entertainment system. Since first announcing Google TV back in May, the G-Team has remained relatively tight-lipped about its Internet-meets-the-living-room appliance. This week, that's all changing.
On Monday, Google revealed a handful of content partners that'll help bring Google TV to life. A couple of days later, we got a glimpse at Logitech's upcoming Revue Google TV box. Next up will likely be Sony, which is expected to show off its line of HDTVs with built-in Google TV functionality sometime in the coming days.
The list of features on these Google TV devices is sky-high — you can sneak a peek at the specifics in this PCWorld.com Google TV slideshow — but if you want the full Web-TV experience, you'd better be ready to pay the full price.
Google TV Pricing: Logitech and Sony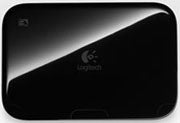 Ready to talk economics? Let's start with Logitech. The company's Revue Google TV box will run about $300. Other Internet-enabled TV boxes, in comparison, cost $60 to $100 (Roku and Apple TV) — or, at the higher end of the spectrum, $200 (Boxee, shipping next month). To be clear, the Revue with Google TV does a lot of things those lower-priced alternatives don't. Still, the higher price tag may be a deal-breaker for budget-conscious shoppers.
What about Sony's all-in-one Google TV television? We're still waiting on official details, but tech blog SonyInsider.com claims it's gotten its paws on the inside scoop. According to Sony Insider, the Sony Internet TV will be available in 24-inch, 32-inch, 40-inch, and 46-inch models. As for the prices on those puppies — prepare yourself — SI says the 32-inch version will sell for $1300, the 40-inch for $1500, and the 46-inch for $1900. (The blog didn't have any info on the 24-inch model.)
Google TV: The Technical Picture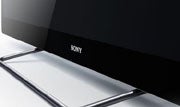 All right — so why so steep? Given the platform's Internet-TV multitasking setup, the technical requirements for a Google TV system are somewhat on the high side. After all, you're basically building a computer that lets you surf the Web, run apps, and manage your TV simultaneously — and that type of thing takes some serious processing power.
In a May 2010 interview with the EE Times, Google head of TV technology Vincent Dureau said that Google TV systems would initially run on Intel CE4100 processors. They'll require Wi-Fi and Ethernet functionality, he said, along with USB connectors, HDMI video-in ports, and a total of 5GB of RAM. All that stuff adds up.
Whether it's worth it in the end is ultimately a decision only you can make. In the meantime, here's one little tip: Sony is giving away some of its Google TV units free-of-charge this week. The company's online contest runs through Friday and requires only some creating tweeting to enter.
Now, that's an offer that's tough to turn down.
JR Raphael is a PCWorld contributing editor and the author of the Android Power blog. You can find him on both Facebook and Twitter.