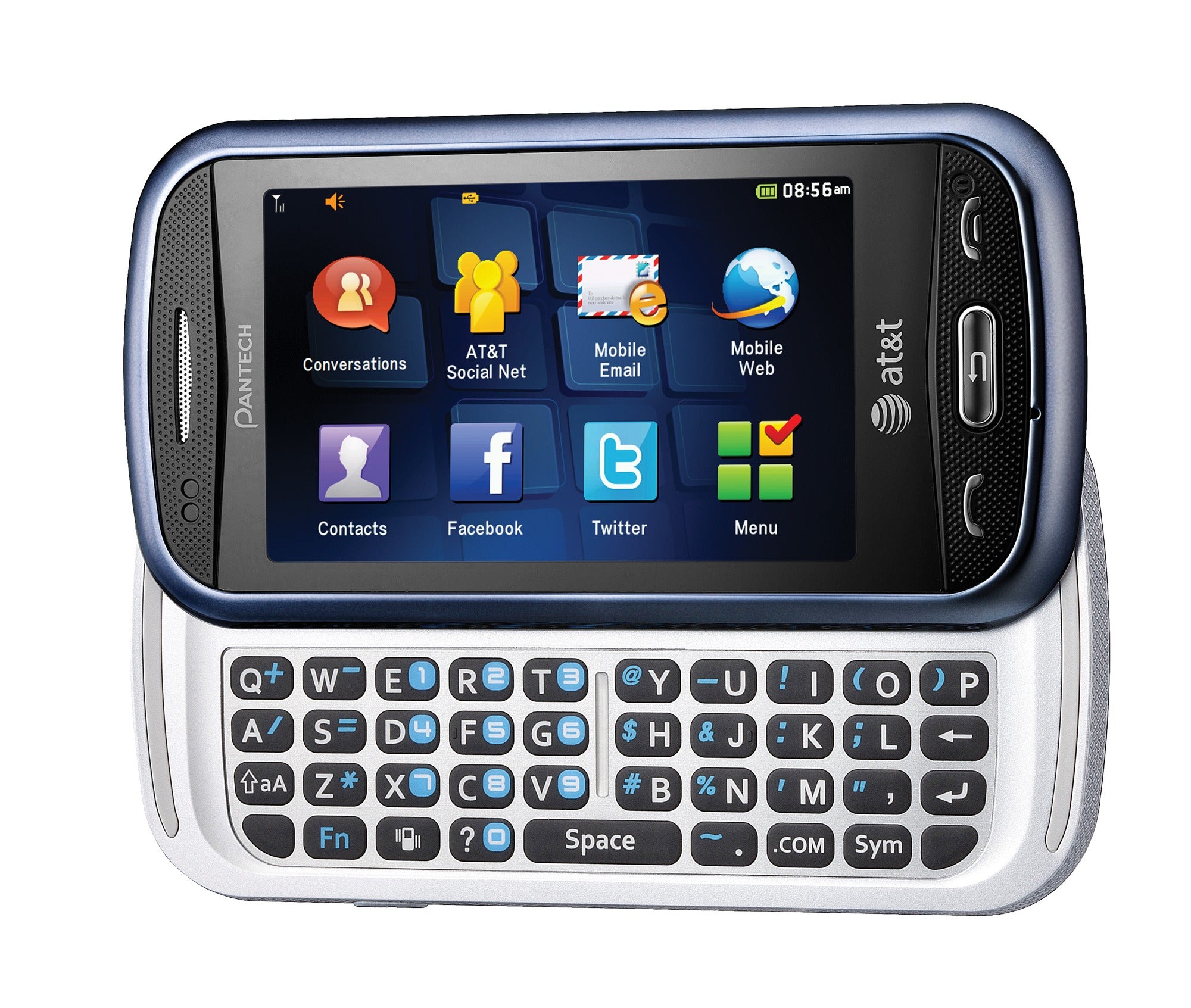 Android phones were all the rage at this year's CTIA, but there were a few non-smartphones launched at the show. One of these phones, the Pantech Laser, impressed me in particular. Coming to AT&T on October 17, the Laser is an ideal phone for somebody who wants to stay connected via text, e-mail or social networks, but doesn't necessarily need Web or app access.
The first thing I noticed about the Laser was its gorgeous 3.1-inch AMOLED display. We generally see AMOLED displays on higher-end devices like the HTC Droid Incredible or the Samsung Galaxy phones. The second thing I noticed was how incredibly thin it was. According to Pantech, the Laser is the thinnest keyboard phone offered by AT&T.
As we've come to expect with Pantech, the keyboard is excellent. The keys are nicely spaced and clearly labeled. The phone as a whole feels really nice in hand and banging out long messages was a breeze.
The interface is pretty straightforward: the homescreen houses your most important apps (messaging, mobile Web, e-mail, Facebook, contacts, etc.) and the menu offers even more preloaded apps. The icons are sharp and easy-to-read.
The big theme here at CTIA seemed to be bringing Android to the masses-meaning to more affordable models like the Sanyo Zio and the LG Optimus S. So where does this leave quick messaging devices, like the Pantech Link? I think there's still a demand for messaging phones, but I wouldn't be surprised if the line between Android phones and quick messaging phones became more and more blurred.
We'll put the Laser's camera and multimedia features to the test once we get a review unit in house. Stay tuned.