Sprint may launch the Samsung Galaxy Tab as early as November 14, according to reports.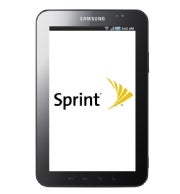 The 7-inch tablet device will reportedly be sold with a two-year contract price for $399, or $599 without a contract. When Samsung introduced its one-panel slate in September the company said the Galaxy Tab would be available from all four major U.S. carriers this fall. So far, however, not one carrier has announced a launch date for the Galaxy Tab. That means Sprint could be the first network to offer the device if the latest rumors–courtesy of Boy Genius Report–are accurate.
Pricing
Sprint's rumored pricing for the Galaxy Tab appears to be pretty low compared to Galaxy Tab pricing in other countries. Shortly after Samsung announced the device, Amazon UK started offering the Galaxy Tab for about $1067. At the time of this writing, Amazon UK's pricing had dropped to the equivalent of $950 and the Galaxy Tab will start shipping from Amazon in the UK on November 1. Amazon in the U.S is not yet selling the Galaxy Tab.
In early September, my PC World colleague Tony Bradley reported that the Galaxy Tab would sell for about $1250 in Sweden and $1000 in Germany.
The Galaxy Tab's rumored no-contract price of $599 on Sprint also makes it fairly comparable to the equivalent iPad model. Apple currently sells the 16GB Wi-Fi + 3G iPad for $629. The Samsung Galaxy Tab list price of $599 includes a 16GB microSD card plus 2GB of onboard storage for 18GB total. The Android-based Galaxy Tab also has functionality the iPad doesn't such as Adobe Flash support, a memory card slot for up to 32GB of storage and a front-facing camera.
Data Plans
But while the Galaxy Tab's initial price tag may be competitive, the device's success or failure will depend on competitive pricing for the tablet's data plan. AT&T currently has two iPad data plans: 250MB of 3G data per month for $15 or 2GB for $25. For the Galaxy Tab to compete with Apple's tablet AT&T, Sprint, T-Mobile, and Verizon will have to offer data plans comparable to the iPad. If the carriers charge exorbitant data fees for Samsung's new tablet device, it will probably be worth it to just spend the extra $30 and go with the iPad.
Sprint's rumored pricing sounds promising, but until the four carriers announce their official pricing, we won't know for sure how competitive the Galaxy Tab will be against the iPad.
Connect with Ian Paul (@ianpaul) and Today@PCWorld on Twitter for the latest tech news and analysis.