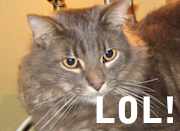 Forget LOLcats, these kitties are real–and you can interact with them in real-time! Apriori Control, in conjunction with the Idaho Humane Society and the Oregon Humane Society, has developed a website where you can interact with real cats by controlling robotic toys over the internet.
Apriori Control, a data protocol transfer company, created iPet Companion to help people connect with animals at Humane Societies shelters via robotic control. The application–which requires a one-time download–is free to use.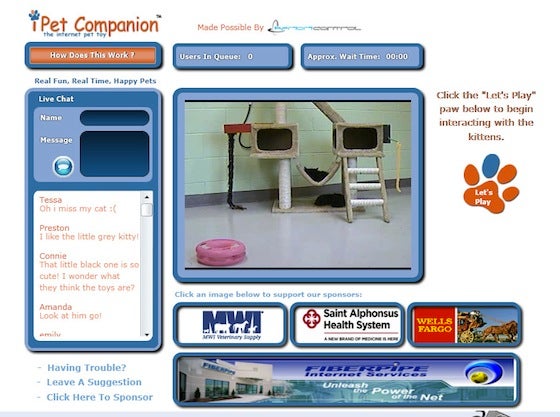 To play with kitties, click your way over to the Idaho Humane Society iPet Companion page or the Oregon Humane Society iPet Companion page and click the "Let's Play" paw button (at the moment, it's only available for Internet Explorer). The page will prompt you for a download, and then you will be placed in a queue. Each person gets two minutes of kitty playtime. You can control various toys by clicking the "control" buttons or by hitting the corresponding number keys. You can also move the camera around.
Sure, it's not the most useful technology we've seen, but who can resist kittens at play?! Plus, according to Apriori, these installations have helped to bring traffic to Humane Societies' websites, not to mention an increase of adoptions, donations, and save rates.
Like this? You might also enjoy…
Follow GeekTech on Twitter or Facebook , or subscribe to our RSS feed .