Sure Microsoft has its Windows Phone 7 naysayers, but the software giant is off to a strong start with its first round of smartphones. On Monday Microsoft surprised many cynics when it took the wraps off Windows Phone 7 platform and showed devices from HTC, LG, Samsung and Dell.
With Windows Phone 7 Microsoft has thoughtfully integrate Xbox LIVE and Microsoft Office along with third-party apps such as Facebook and Twitter. Who knew monolithic Microsoft could evoke that old Windows ingenuity?
If you're a Microsoft hater, don't worry, you'll always find something you won't like. But for those that harbor some faith in Microsoft here's 5 reasons why Windows Phone 7 has a shot at becoming a strong contender against Android, the iPhone and RIM.
Microsoft Windows Phone 7 Ecosystem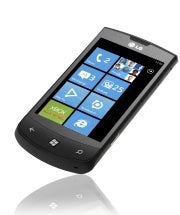 One of the more compelling features is Windows Phone 7's deep integration with your digital content thanks to what Microsoft calls its hubs. Think of hubs like folders where similar applications are grouped together into one section. But hubs go further than just grouping apps and actually merge your content together. This way you only have to go to one spot instead of constantly switching between various apps.
The People hub, for example, displays in one place a friend's contact information, photo and social networking activity from more than 70 services such as Facebook, Twitter, LinkedIn, and Windows Live. The music hub integrates your Zune content and also gives you one-click access to your other music places such as Slacker Radio or Microsoft's Zune Pass streaming subscription service.
The Windows Phone 7 OS Army is Coming
(Correction: PC World erroneously reported all Windows Phone 7 handsets had 400-by-480 resolution. The text below reflects the correct resolution of 400-by-800)
Microsoft announced nine different Windows Phone 7 devices on Monday including phones from Dell, LG, HTC and Samsung. That's a far cry from the 25 different Android devices available on all four major carriers, but remember that Google only launched Android with one device, the T-Mobile G1, in October 2008.
Windows Phone 7 handsets will be available on AT&T and T-Mobile at launch, and the HTC Pro 7 will hit Sprint during the first half of 2011. Microsoft also said Verizon will offer Phone 7 devices in 2011, despite speculation to the contrary.
The weakest point for Microsoft is that early Phone 7 devices have virtually identical specs with very little variation. All of the handsets have the same 400-by-800 resolution, they all have 1 GHz processors and screen size hovers around 4 inches. This is partially due to Microsoft's mandatory hardware requirements, but device makers have yet to release Phone 7's equivalent of the Motorola Droid X.
Microsoft Listens to Customers and Delivers
I may be jumping the gun a little with this one, but there are some early signs that Microsoft will be quick to roll out upgrades and changes to Windows Phone 7. The company announced during the launch that it would add copy-and-paste functionality to Phone 7 in early 2011. The company initially planned to leave copy-and-paste out of the first version of the device, but decided to change its plans due to customer demand for the feature.
What this shows is that Microsoft may be more flexible in terms of its rollout schedule and may iterate new versions of Windows Phone faster than it did with Windows Mobile. There were about 15 months between Windows Mobile 6.1 and 6.5, while Google and Apple release new versions of their software at least every 12 months. Three months may not seem like a big difference, but if you average that out over three years Google and Apple would release three new OS versions in that time while Microsoft would barely release two. If Microsoft can get new versions of Windows Phone out the door at least every twelve months it will have a better shot at keeping user enthusiasm high.
An Android-iOS Hybrid for Windows Phone 7
In some ways, Microsoft is taking some of the biggest strengths of Android and iOS and merging them into Phone 7. Just like Android, Phone 7 is available on a wide variety of platforms, but similar to Apple Microsoft exercises more control over device design. Microsoft is also ensuring that the Phone 7 interface stays the same across different devices ensuring a common Phone 7 experience. Android devices, by comparison, have far more variation in interface design with different UI overlays such as HTC's Sense UI and Motorola's Motoblur and Samsung's TouchWiz.
Device and interface consistency ensures that users will have a high quality experience with Phone 7 whether they use the LG Quantum, the Samsung Focus or the HTC HD7.
Name Recognition: Xbox, Office, and Windows
Windows may be Microsoft's most famous brand name, but Xbox and Microsoft Office are close behind. The fact that Windows Phone 7 is tightly integrated with both services will be a strong selling point for people looking to use the same services across different platforms.
Xbox LIVE on Phone 7 already has about 60 game titles in the pipeline, and if Microsoft can lure Xbox gamers to Phone 7 more games are sure follow–maybe even Angry Birds. Phone 7's Office hub lets you access and edit your Word, Excel and PowerPoint documents on the go. The phones will also let you read documents stored on a SharePoint server, and you can also use the Office hub with Microsoft's Office Web Apps.
Microsoft may be a latecomer with Phone 7, but the smartphone platform appears to be off to a strong start. Starting November 8 when handsets hit store shelves it will be up to users decide how popular Windows Phone 7 will become.
Connect with Ian Paul ( @ianpaul ) and Today@PCWorld on Twitter for the latest tech news and analysis.