Google self-driving cars may someday let us nap at the wheel, but in Hollywood driverless cars such as K.I.T.T. are old news. Google CEO Eric Schmidt recently announced the search engine giant was actively testing autonomous cars and had already logged 140,000 miles with its fleet. The technology isn't quite ready, but don't tell that to Hollywood.
The concept of self-driving cars has been with us for 40 years thanks to the silver screen. And we're not talking about cars that know how to change lanes doing 60 M.P.H. In Hollywood self-driving cars don't just drive. They jump over walls, carry on conversations with their driver, repair themselves, and even help Bruce Wayne fight crime.
Here's a look back at famous autonomous cars from television and the silver screen.
Christine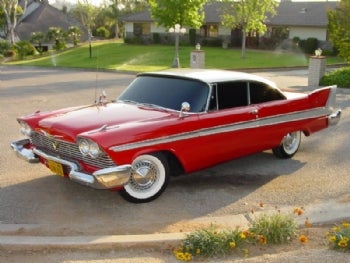 Some cars drive like hell and some cars drive straight outta hell. The world's most famous cherry red 1958 Plymouth Fury belongs in the latter category. Christine first appeared in the Stephen King novel of the same name, but it was John Carpenter's 1983 film that immortalized the car. Christine was the original self-driving bad apple that blew up gas stations, destroyed its rivals and could even repair itself when damaged.
Image Source: Wikipedia.
Batmobile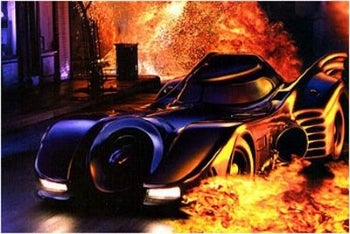 There have been many iterations of the Batmobile, but Tim Burton's version of the Batman's iconic car was probably the most famous model to feature autonomous driving capabilities. The 1989 Batman, played by Michael Keaton, was able to call the Batmobile to his current location and then make it stop just inches in front of him. But Burton's Batman wasn't the only Dark Knight to have a tricked out car. The classic 1960's era Batmobile also had a self-driving feature called the Remote Control Activator. The feature made its first appearance in Season 2, episode 9741-Part 2: Penguin Sets A Trend.
Image Source: Daily Stab.
Lexus 2054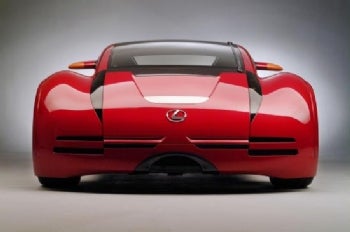 Steven Spielberg's ultimate geek fantasy, Minority Report, had many cool technologies including self-driving cars. Unfortunately, privacy and computer security wasn't much of a concern in Spielberg's take on the year 2054. Police were able to take control of the Lexus-designed car to bring in their murder suspect, John Anderton played by Tom Cruise. Anderton was able to escape the over-reaching arm of the law by jumping out a car window.
Image Source: Geek Sugar.
Herbie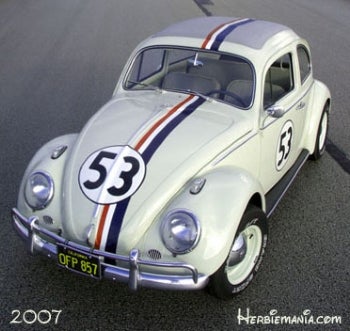 Herbie made its first appearance in the 1969 Disney film The Love Bug. The world's most famous Volkswagen Beetle has since gone on to star in five spin-off movies and a short-lived television show. Herbie was fast, autonomous and could pop a wheelie that would make Evil Knievel jealous. Today, Herbie has a huge online following and there are even many sites that show you how to make your own Herbie.
Image Source: Herbie Mania.
K.I.T.T.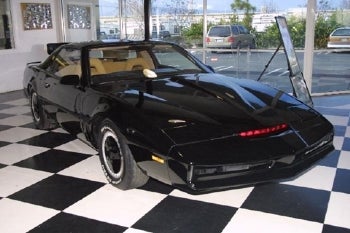 You can't talk about self-driving cars without talking about the Knight Industries Two Thousand or K.I.T.T. for short. K.I.T.T. first appeared in the 1980s version of Knight Rider as David Hasselhoff's faithful sidekick. The car was a fully loaded 1982 Pontiac Firebird that featured all kinds of gadgets including the ability to create a smokescreen, a grappling hook, turbo boost and external environmental sensors. K.I.T.T. went on to star in a second Knight Rider series in 2008, but the show failed to gain the same popularity as the original series.
Image Source: IGN.
There are many other self-driving cars Hollywood has tried out including the taxi from Total Recall, the misbehaving semi-truck trailers from Maximum Overdrive, and, of course, the Autobots and Decepticons from The Transformers. What's your favorite self-driving car?
Connect with Ian Paul ( @ianpaul ) and Today@PCWorld on Twitter for the latest tech news and analysis.