Last week I took a look at some fun Web sites and services that let you make your own e-mail newsletters, create artsy word clouds, and easily watch YouTube on Windows Media Center. This week I'm moving to bookmarklets and add-ons–funky little tools that add interesting functionality to your Web browser. First up, a Web service (and browser add-on) with an awful name that helps you track prices on Amazon.
Track Amazon Price Drops With Camelcamelcamel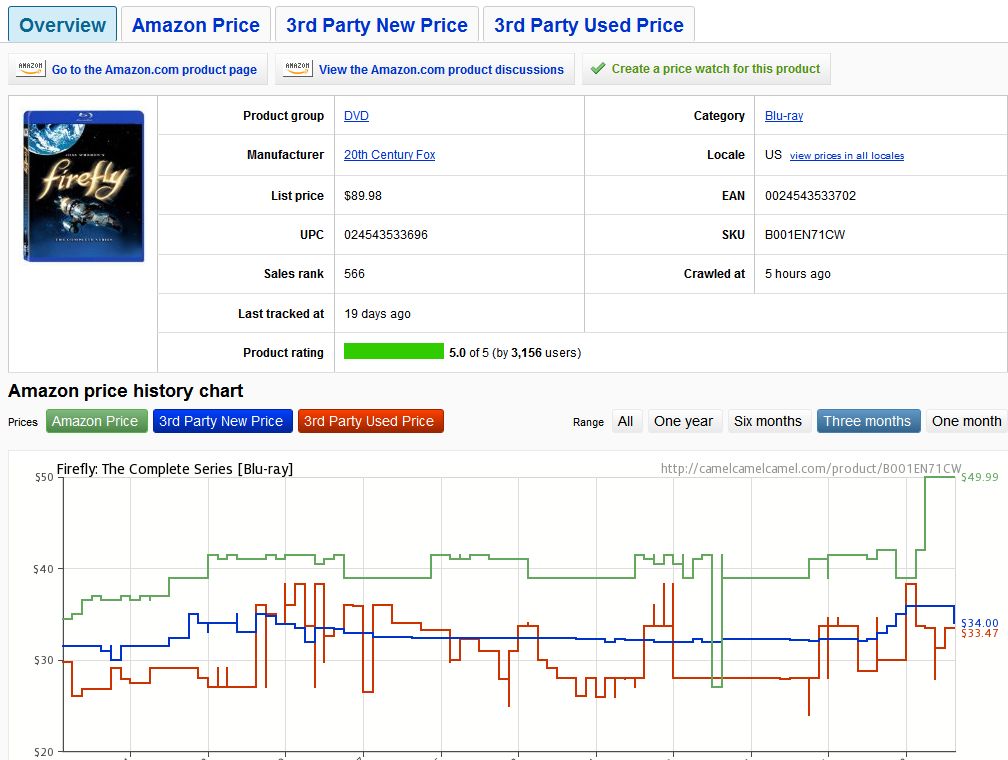 Recently I've been rewatching the beloved sci-fi series Firefly and thinking how great it would be to own on Blu-ray.
Like many shoppers, I started my search at Amazon–where Firefly: The Complete Series on Blu-ray sells for $50. Ouch. Too rich for my poor blogger blood.
Fortunately, I'm in no rush, so I copied the URL for the product page, then headed to camelcamelcamel–the ultimate site for Amazon shoppers (and arguably the most unfortunately named service since failed dot-com Flooz).
Camelcamelcamel (which I will hereafter refer to as CCC) lets you set up price-watch alerts for virtually any Amazon product. For example, when Amazon or a third-party seller drops that Firefly collection to below $25, CCC will notify me via e-mail and/or Twitter.
You can even set up an RSS feed for an individual product or all the products you're tracking.
But wait, there's more. CCC provides price-history charts that date back as far as a year. That's a great help in researching your product and figuring out a reasonable amount for your price-watch alert.
The Firefly set has been as low as $27 from Amazon–and $22 from third-party resellers. But, currently, no one has it for less than $34. So I think setting my price watch at $25 makes sense.
CCC lets you import your Amazon Wish List, a big time-saver. There's also a "Camelizer" Firefox add-on, Chrome extension, and bookmarklet that gives you one-click access to price-history charts–not just for Amazon, but also for Best Buy and Newegg.
Finally, CCC has prefab RSS feeds for "biggest Amazon price drops," "most recent price drops," and "most popular products"–all great tools for the avid Amazon shopper.
As someone who works overtime to find the lowest prices on everything, I'm adding camelcamelcamel to my list of must-bookmark sites.
Check Your Spelling and Grammar With After the Deadline
As an English major (and self-proclaimed language snob), it bugs me when I see poor grammar and spelling in e-mail, blog comments, status updates, and other online communications.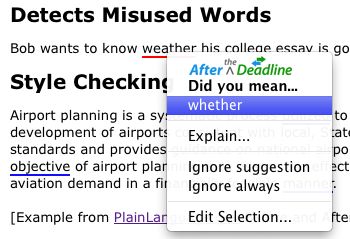 If you're not linguistically perfect (and ever so humble) like me, check out After the Deadline, a browser plug-in that checks spelling, grammar, and even style for all your online doings.
After the Deadline is available for Chrome and Firefox. Users of other browsers can try the After the Deadline bookmarklet, but be warned: it's not nearly as slick. There's also a beta After the Deadline plug-in for OpenOffice's Writer word processor.
As you may know, Chrome and Firefox already have built-in spell checkers that work as you type. So why bother with After the Deadline? Simple: the latter has a lot more features, including context-sensitive checking and the aforementioned style suggestions.
Bottom line: if you're not too swift with the arranging and spelling of words, at least let After the Deadline do a little proofreading before you click Send. It's free, so what do you have to lose?
Turn Any Web Page Into Your Own Personal Asteroids Game
It's Friday, so let's have some fun. Ever read something on the Web that made you so mad, you just wanted to blast the entire page to smithereens?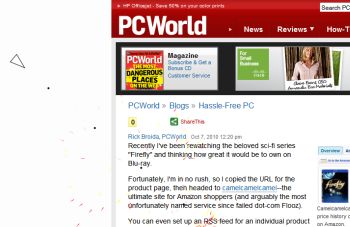 Before you put your fist through your monitor, click on Erik Rothoff Andersson's Asteroids bookmarklet. This clever bit of JavaScript programming turns the current Web page into one big Asteroids game. But instead of shooting space rocks, you're blasting away bits of the page.
Die, ad banner! Die, blurry screenshot! Die, lame attempt at humor by hack columnist! I can't begin to tell you how fun and satisfying this can be–especially if you make little "pew-pew!" noises while you're doing it (sadly, the game lacks sound effects).
To play, just drag the bookmarklet to your browser's Favorites toolbar, then click it on any Web page. When your little triangular ship appears, pilot it using your arrow keys (anyone familiar with the real Asteroids will have no trouble), and press the space bar to shoot.
When you're done, just refresh the page to bring it back. Now, go and have fun!
If you've got a hassle that needs solving, send it my way. I can't promise a response, but I'll definitely read every e-mail I get–and do my best to address at least some of them in the PCWorld Hassle-Free PC blog. My 411: hasslefree@pcworld.com. You can also sign up to have the Hassle-Free PC newsletter e-mailed to you each week.