Now that we know the iPhone appearing in a Verizon store is more than just wishful thinking, how will it benefit consumers and businesses?
Once the New York Times reported the possibility of the Verizon iPhone, the news was met with relief that Apple had broken its exclusive agreement with wireless carrier AT&T. People speculated on the possibilities of the new pairing — including that large numbers of AT&T customers would jump ship.
Here are five good reasons you may want to wait to buy an iPhone at a Verizon store.
1. iPhone Customers Don't Like AT&T
I have nothing against AT&T, but apparently iPhone users do. In survey after survey, iPhone users have voiced their disappointment with the wireless carrier. If users are willing to switch, it may be worth waiting until you can just activate your iPhone on Verizon.
2. Businesses Can Judge the iPhone Objectively
Now that carrier AT&T is not the only option, businesses can fully assess the iPhone handset and its reception. Some reception problems could have been previously blamed on AT&T when it was really the iPhone's antenna — without that, managers and consumers will now be able to make an informed decision about the iPhone experience and see if it's the right investment.
3. Choice of iTunes or V Cast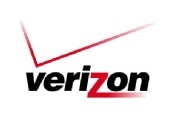 If the iPhone is on Verizon, it will likely offer the choice of using the iTunes store or Verizon's own proprietary V Cast on-demand service for videos and music. This competition between the two companies can only mean better prices for customers.
4. Verizon Can Carry a Larger Load
Wireless industry analysts say that without affecting service quality, Verizon can handle the influx of new iPhone customers — or around 13 million over the next two years — the Wall Street Journal reported. AT&T previously underestimated the demand for the iPhone and had to spend $2 billion last year upgrading service (although service in San Francisco is still lagging).
5. Ready to Go 4G LTE?
Although it's not a done deal, many people are assuming the new Verizon iPhone will likely be on a 4G LTE network. If that's the case, it might be worth the wait, just for the speedy technology alone.
Although we have to be content with less-than-official reports, the iPhone appearing in a Verizon store could give both consumers and business owners new experiences and opportunities for faster service, more choice, and sharper technology. Unfortunately, would-be customers may have to wait a few more months to see if Verizon came make any of these dreams come true.
Reach or follow Barbara E. Hernandez on Twitter: @bhern.