Microsoft's announcement Wednesday that it will use personal Facebook data to help refine search results for Bing users could mark a major shift–not only in search, but in how we view the Web in general.
Mark Zuckerberg, who attended the announcement today, has spelled out his vision for the "social Web" before, but Bing's participation in Facebook's "instant personalization" scheme makes the theory much more than just a theory. Bing could end up being a showcase for the way a "social Web" might work.
At Facebook's announcement event, we saw demonstrated the first concrete examples of social searches, and Bing users everywhere will be doing it in the next few days.
So what does this term, the "social Web" really mean?
Many of us have adopted the idea that a search engine (e.g. Google) makes sense as our gateway to accessing the stuff we want online. But who says that a search engine is the best lens through which to experience Web content? A search engine just locates and links to content that exists on servers around the world. It's just a bunch of hyperlinks–not very meaningful by itself.
Instead of search being a rather solitary and anonymous experience, shouldn't our travels online be more social? Wouldn't it be more fun and meaningful to experience the vast internet filtered through the experience and judgment of people we trust and relate with?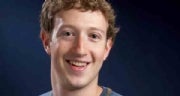 Facebook CEO Mark Zuckerberg is messianic about exactly that idea, and, on a philosophical level at least, it rings true. Facebook would like people to set Facebook.com, not Google, as the default page on their browsers, and then remain logged into Facebook as they move around the Web. And yes, a good chunk of Facebook's 500 million members do just that.
Theoretically, with the help of recommendations from their friends and tools at the Facebook site (including search), people could find where they need to go on the Web via Facebook.
But Zuckerberg has said Facebook has no interest in becoming a search engine. Instead Facebook has chosen to give Bing the benefit of its social graph to make it a more powerful search engine. Given the amount of personal information in Facebook's social graph already, this is an incredibly powerful tool. Microsoft and Facebook are not talking about the financial terms of the deal, but I wouldn't be surprised if Microsoft dug deep into its coffers to make this one happen.
Of course, Facebook has no love for Google, and probably doesn't mind helping Bing catch up with Google in the Search Engine War that's heating up now.
Bing, however is not the first–and will not be the last–to strike such a partnership with Facebook. Zuckerberg and company want your Facebook profile to act as an online identity that accompanies you as you move around the Web. Your profile would help other Websites understand your interests and serve customized content or search results to you, and the choices you make at other sites (likes/dislikes, purchases, etc.) could be ported back to Facebook and added to your Facebook identity.
Google was so compelled by this idea–in fact felt such a threat from it–that it developed and launched its own social Web vehicle. "Buzz was a direct reaction to the possible disintermediation of Google by Twitter and Facebook," says Chris Hoofnagle, director of the Berkeley Center for Law & Technology. "It was Google's way of keeping people from switching to Facebook or Twitter as their default communication vehicle on the Web."
While Buzz has been something less than a hit, Google is widely rumored to be working on its own social networking site, called Google Me. Google hopes to interest its millions of users in Google Me, so that it can begin building its own database of personal, preference and friend data, or the social graph.