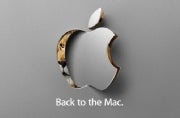 Apple will unveil a look at the next iteration of OS X next week at a "Back to the Mac" event, just as some critics started to wonder whether the company was abandoning the Mac forever in favor of iOS. The media will get to see what's next for the Mac on Wednesday during the event, which will be held at Apple's Cupertino, California, headquarters.
"Back to the Mac" promises a "sneak peek at the next major version of OS X." The event invitation shows a lion peering out from behind the Apple logo, leading many to expect the next version of the Mac platform will be called OS X 10.7, Lion.
Apple has largely ignored its Mac business for several months, which has lead some critics to wonder about the imminent demise of the Mac. This concern went into overdrive when Apple focused on the iOS mobile operating system during the company's annual developers' conference in June.
But Apple has strong incentives to keep the Mac line strong and vibrant. Sales for Mac computers have been up 33 percent year-over-year for every quarter of the 2010 financial year. As of June 26, Apple has sold nearly 10 million Macs this year. Despite robust sales there's no question Apple has left OS X to fend for itself recently. In fact, the company pretty well admitted as much by dubbing the event "Back to the Mac."
It should be an interesting few days of rumors and speculation heading into the weekend and early next week. Here's a quick look at five things that Apple could announce at the event.
iLife and iWork Update
Apple hasn't done anything new with iLife and iWork since January 2009, when iLife '09 and iWork '09 debuted. Apple typically refreshes these products when introducing a new version of OS X, so an upgrade would not be a surprise. Apple also has incentive to update its software since Microsoft Office 2011 for Mac will be released in October. Apple's iLife also needs an upgrade, especially with many competing free alternatives available such as Google's Picasa as an iPhoto replacement.
iChat goes FaceTime
Apple has been steadily rolling out FaceTime to its iOS devices, the iPad, iPod Touch and iPhone. Making all those devices compatible with OS X computers would make a whole lot of sense. Apple has also said it plans to make FaceTime an open standard available to other device makers and software developers. Those plans, however, have yet to materialize. If Apple puts FaceTime on the Mac, I'd expect at least a mention of FaceTime's future as a cross-platform video chat standard.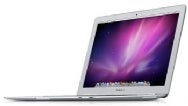 New MacBook Air
Mark this prediction in the Captain Obvious category along with iWork and iLife. Apple has been steadily rolling out new Macs, but the ultraportable MacBook Air hasn't been updated since June 2009. There are rumors that a new MacBook Air would be downsized from its current 13.3-inch screen to 11.6 inches and get a new low-voltage processor, according to AppleInsider.
iOS Integration
With Apple's heavy focus on iOS devices, a new version of OS X would be a good time to deepen the relationship and data-sharing capabilities between these devices. The most obvious example would be wireless data sync (preferably over a Wi-Fi network).
Touch?
There have been a lot of rumors flying around about a new touch-based iMac. In June, a seemingly ludicrous rumor suggested that we would see an OS X/iOS iMac hybrid before the fall. That never happened, but rumors of touchscreen iMacs have been floating around since January. The rumors popped up again in August and one more time in October. A touchscreen iMac or an iOS/OS X hybrid are probably not on the docket for next week, but I'd bet Apple does add some more touch capabilities to OS X devices.
What are you hoping to see from Apple next week?
Connect with Ian Paul ( @ianpaul ) and Today@PCWorld on Twitter for the latest tech news and analysis.